Happy Birthday Twitter!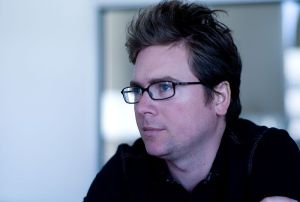 Five years ago, the first Tweet was sent. Since then, history is being recorded in 140-character increments. 140-character posts is also what has been changing the course of history, while simultaneously recording it.
Take Egypt, for example. When Twitter was blocked in Egypt by President Hoshni Mubarak's regime, Google came to its rescue by allowing people to dial a number and leave a voice message, which subsequently got tweeted.
Twitter users now send more than 140 million Tweets a day, or a billion Tweets every eight days. By contrast, it had taken Twitter over three years to reach a total of one billion Tweets. It had taken the company a year and a half to reach 500,000 users, but now 500,000 new Twitter accounts are created every day.
"In the last year alone we have made huge progress towards stability and performance," said co-founder and creative director of Twitter, Biz Stone, writing in the company blog. "There are now more than 400 full time employees working at Twitter," he added.
A recent auction in secondary markets values Twitter at roughly $7.7B.
Fun Facts
#tweets
• 3 years, 2 months and 1 day. The time it took from the first Tweet to the billionth Tweet. • 1 week. The time it now takes for users to send a billion Tweets. • 50 million. The average number of Tweets people sent per day, one year ago. • 140 million. The average number of Tweets people sent per day, in the last month. • 177 million. Tweets sent on March 11, 2011. • 456. Tweets per second (TPS) when Michael Jackson died on June 25, 2009 (a record at that time). • 6,939. Current TPS record, set 4 seconds after midnight in Japan on New Year's Day.
#accounts
• 572,000. Number of new accounts created on March 12, 2011. • 460,000. Average number of new accounts per day over the last month. • 182%. Increase in number of mobile users over the past year.
#employees
• 8. 29. 130. 350. 400. Number of Twitter employees in Jan 2008, Jan 2009, Jan 2010, Jan 2011 and today.
Comment(s)