Opera Launches New Browsers Mobile 11 & Mini 6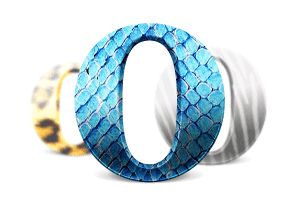 After the launch of several new browser versions such as IE9 by Microsoft, Firefox 4 by Mozilla, and Chrome 11 by Google, Opera has joined the bandwagon with its mobile Web browsers – Opera Mini 6 and Mobile 11.0. They are targeted at smartphones and tablets users, and currently support seven operating systems (OS) and 3,000 devices.
According to the company's State of Mobile Web report, every month, 105 million people use Opera browsers on their mobile devices. Of this, 90.4 million use the Opera Mini (a lighter version of Opera Mobile) while approximately 15 million use the full-featured Opera Mobile, the company claims.
The new versions use pinch-to-zoom technology and you also have better control over panning and the zoom level. Earlier, the browser jumped directly to 100 per cent zoom level while pinching. But now, the page gradually zooms and can be stopped at any zoom level that the user is comfortable with, Techtree reports. The new browsers also feature a share button, so that users can easily post their status messages on popular social media sites such as Facebook and Twitter.
Tab stacking is another feature on offer, where users can drag one tab over another to create tab groups. Also, users have a choice to rearrange text while zooming in. Those using the Android version also have access to their favourite applications.
Opera has also launched its Mobile Store, in partnership with Appia, a white label storefront platform.
Symbian OS is still supported with a native Symbian application. It is not surprising though, considering that the Symbian Series 60 phones continue to rule the market in India. India is the No.3 country for Opera Mini, Jon S. von Tetzchner, co-founder of Opera Software, was quoted as saying to Mint. This was also underlined by Opera's Chief Development Officer Christen Krogh, who commented, "Browsers are like our daal roti." So, it's no wonder that Opera is pushing this segment to compete with big names and corner success.
Comment(s)