UID to Cover Half the Population by 2014

Nandan Nilekani, chairman of the Unique Identification Authority of India (UIDAI), has confirmed that nearly half of the Indian population will be covered by the unique identity number scheme by 2014.
"We will generate about a million numbers a day and our plan is to have nearly half the population in our system (unique identity number) by 2014," Nilekani said while addressing the seventh India- Africa business conclave, according to Biz-tech2. In order to expedite the process, the UIDAI will provide unique numbers to all Indian citizens, instead of smart cards. According to the authority, it will help maintain the biometric database of all residents and also help them during polls.
The move was highlighted during the India-Africa business conclave at the Ethiopian capital Addis Ababa and supported by ministries of external affairs and commerce.
Unique Identification Number (UID) is an initiative by the Indian government to create and manage a centralised identification system for all adult citizens and residents of the country. What's more, it can be utilised for a variety of identification purposes while reducing time- consuming paper work. The scheme will feature a large alpha numeric string that accommodates the data of billions of citizens. It will have a 16 KB or 64 KB storage capacity chip, containing the photograph and the bio-metric data of each candidate.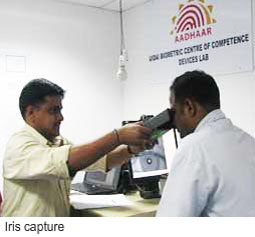 Till date, 20 lakh Aadhaar numbers (the 12-digit unique identification number) have been allotted and from October 1, 2011, 10 lakh IDs will be generated per day. A data centre and a call centre have also been set up and a MoU has been signed with the Indian Post Office for logistics support. Enrollments are being carried out in nine states including Andhra Pradesh, Chhattisgarh, Jharkhand, Karnataka, Madhya Pradesh, Tripura, Delhi, Maharashtra and West Bengal. The government had allocated Rs 120 crore in 2009 for the project and Rs 1,900 crore in 2010, as reported earlier on Techcircle.in.
The authority has also instituted Aadhaar Governance Award to acknowledge those district and deputy commissioners who have done an innovative job in using the Aadhaar number for service delivery in their districts.
Comment(s)