Yahoo Beats Wall Street Expectations, But Struggle Continues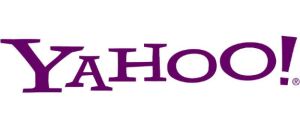 Yahoo reported a 28% drop in first quarter profit for this year; even as the competition, Google, for example, posted revenue jumps and increased profits. (To read our coverage on Google's first quarter results, please click here). Ironically, Yahoo still beat Wall Street expectations, and the company's shares were trading at more than 3% in after-hours.
The company's revenue share search agreement with Microsoft led to a 6% decrease in its revenues this quarter, and the company's revenues excluding traffic acquisition costs or "revenue ex-TAC" was $1,064M. Yahoo Search is now powered by Microsoft – a move that is expected to be beneficial by the company in the long run, as it can focus on its core competencies, and not worry about developing search algorithms.
Yahoo's results for the first quarter of 2011 reflect $56 million in search operating cost reimbursements and $11 million in transition cost reimbursements from Microsoft. Search operating cost reimbursements will however decline as Yahoo fully transitions all markets to Microsoft. This partnership continues, even as they try to win email subscribers from each other.
Other factors impacting its results include its divestitures of Zimbra and HotJobs, and broadband deferred revenue amortization, says the company. Yahoo's first-quarter net income was down to $223M, or 17 cents a share, as compared to $310 million, or 22 cents a share, for the same time last year. Its GAAP revenues declined year over year to 24% or $1,214M. The company projects revenues in the range of $1,075M to $1,125M for the second quarter.
Earlier CEO Carol Bartz had forecasted that revenues would pick up from second quarter onwards this year, but that prediction is unlikely to come very true. "There is no denying that Yahoo has faced enormous challenges over the last year, but I believe there is now an extraordinary opportunity to create value for our shareholders and new possibilities for our customers, partners and employees. We will seize that opportunity," Bartz had said out loud in a company release announcing her appointment in January 2009. Opportunities are yet to be ceased, though to give her credit, Bartz inherited a legacy of challenges with the company, including declining revenues, when she signed up as top boss. Incidentally, Bartz's approval rating within the company dropped from 77% to 50%, as she seems to be treading lightly in the footsteps of Jerry Yang, her predecessor and co-founder of Yahoo, who had a approval rating of mere 34% when he left. (These approval ratings are collected by Glassdoor, which looks at a company's employee satisfaction with their bosses over the last year. Eric Schmidt, Google's former CEO topped the polls this year with a 96% rating, by the way).
In another development, the company has decided to shut down its Buzz service, effective April 21st. This "will help us focus on our core strengths and new innovations" says the company in the Help pages. Yahoo Buzz mimicked Google News to some extent, where trending stories from around the Web were aggregated throughout the day, open to discussions and comments.
Once a formidable Internet giant, years after the dotcom bust, Yahoo is still struggling to find a steady foothold in the Web2.0 world of social media and networking and user-generated content. To read the company's official statement on its first quarter results, please click here.
In India, Yahoo has over 2,000 people in its Bangalore center. The company is looking at increasing that number by over 10% according to Financial Chronicle.
Comment(s)