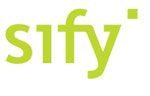 The NASDAQ-listed Indian Internet and IT firm Sify Technologies Ltd has witnessed a drop in year-on-year net losses before tax that amounted to $10.47 million for the year ended March 31, 2011, compared to $13.23 million recorded in the previous year. This is on a comparable basis, excluding extraordinary income amounting to $12 million.
Sify's revenues rose 2.6 per cent year-on-year to $154.24 million for FY2011. Revenues from its enterprise services division, which rakes in the majority of earning, grew 6.31 per cent, compared to the previous year, while international services revenues grew by 29.9 per cent.
In January, Sify promoters Raju Vegesna and his brother Ananda Raju Vegesna, who serves as the executive director, invested $21.7 million in the company.
The company's EBITDA for the year ended March, 2011, rose to $6.10 million, compared to $2.93 million in 2010.
Quarterly Biz Growth
For the quarter ended March, 2011, Sify incurred a net loss of $1.23 million, lower than the $2.09 million loss recorded in the previous quarter. Revenues, however, have also dropped. The company has reported total operating revenue of $38.23 million that has come down from $38.72 million, recorded in the previous quarter. The company's EBITDA for the quarter was $2.31 million, up from $0.84 million for the same quarter last fiscal. Capex during the year was $8.85 million. The cash balance at the end of the year was $6.41 million, with the undrawn line of credit of $3.47 million.
Sify.com Tastes Profit
The company's portal Sify.com has returned operating profits for the first time. Sify.com offers news, entertainment, finance, sports, games and shopping.
The company stated, "Through small innovative initiatives, (it) has done exceedingly well to improve its ratings and win several marquee customers." Sify has not divulged further information on the turnaround.
Leveraging upon the cricket season, Sify introduced a tool for viewing the World Cup cricket scores which increased page views for Sify Sports. Sify also runs the website Samachar.com, which is aimed at non-resident Indians around the globe and offers news in eight Indian languages.
Consumer Biz
Sify's re-alignment of its consumer business, which constitutes cyber cafés and wireless broadband services as well as retail voice solutions and the website Sify.com, resulted in a year-on-year drop of 37.7 per cent in consumer revenues to $11.79 million.
The company runs 1860 cyber cafés in 200 towns. The Sify broadband service has 80,000 customers via 1400 franchisees. Sify had also launched a new property in alliance with Radio City called Sify Radio, which went live in this quarter.
Enterprise Biz
Sify has three units under enterprise business: Sify Enterprise Services, which offers network and IT Services to domestic and international enterprises; Sify Commercial and Consumer Services, which is focused on consumers and the SMB/SOHO segment; and Sify Software Services, which offers cloud-based applications and e-learning services.
Sify's fibre optic network is spread over 650 cities in India. It has four level-3 data centres in Mumbai, Chennai and Bangalore, and also operates level-2 data centres in smaller cities.
The company's system integration (SI) practice won e-governance projects for State Data Centres in Tripura, Meghalaya, Sikkim, Jharkhand and Kerala.
It claims it has 7-9 per cent of the market share in International Long Distance (ILD) and hubbing businesses. Six new carriers were signed up in the quarter and new destinations such as the Philippines and Mexico were added.
In enterprise application services, Sify reports an 8 per cent increase in gross margins over the previous year, on a slightly lower revenue base. It has added three new clients as well.
E-Learning & Cloud Services
The company has ramped up the number of test centres from 110 in the previous quarter to 490 and is targeting large organisations and government bodies.
For e-learning, it offers both mobile and augmented reality solutions, and is working with Novartis and Dell to develop solutions. Currently, the company is targeting the Chinese school education segment.
During FY2011, Sify has launched a consumer cloud platform called MyLife.
---