Dell Expands Enterprise Solutions Portfolio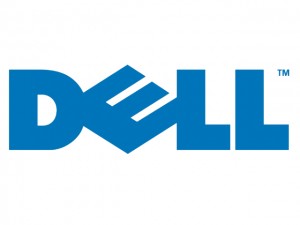 Dell recently launched PowerConnect networking solutions, PowerEdge M915 blade server and enhancements to the DX Object Storage Platform.  These solutions are aimed at enterprises and small-to-medium sized companies.
"While complementing existing infrastructures, these new capabilities deliver seamless scalability and advanced virtualization features for a more efficient fabric and improved operational efficiencies." said Dario Zamarian, vice president and general manager, Dell Networking.
The Dell PowerEdge M915 is a four or two-socket AMD-based blade server that is aimed at mission critical applications in data centres.  The company has also added an Ethernet blade called PowerConnect M8024-k to its networking portfolio. The new additions to the PowerConnect W-series portfolio include the W-6000 for large campus environments, up to 2,048 access points and over 30,000 mobile users and an outdoor access point  PowerConnect W-AP175P.
The B-Series switches include the B-TI24x which is a 10GbE switch featuring 24 dual-speed ports and the B-FCX's which support stacking up to eight switches.
The Dell PowerConnect B-FCoE 1024 blade delivers 24 ports of Fibre Channel over Ethernet (FCoE) connectivity for the PowerConnect B-DCX 4S Director Chassis. Dell has also enhanced its storage portfolio with the Dell DX Object Storage Platform, which includes the CIFS/NFS protocol gateway DX6000G and the DX6000G Cluster File Server.
Pricing and Availability
The Dell PowerConnect M8024-k Ethernet switch, B-series and W-series prices start at Rs.5,04,057, Rs.2,21,387 andRs.1,99,773 respectively. The Dell PowerEdge M915 blade pricing starts at Rs.1,56,689 and will be available worldwide beginning on May 24 and the Dell DX Object Storage Platform pricing starts at Rs.9,34,854 and will be available from mid-May.
Comment(s)