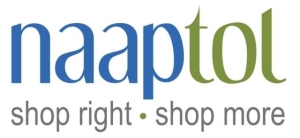 Naaptol.com, an online shopping site has launched Naaptol Club, an exclusive online shopping club for its regular consumers. This new platform enables a private sales model and will give up to 80 per cent discount on luxury and fashion brands to its members.
Naaptol Club offers a range of fashion apparels, accessories and home décor products made available from various brands. The company claims that Naaptol Club will provide convenience, affordability and multiple payment modes including Cash on Delivery and adds that Naaptol Club will make its niche in the market with faster delivery systems.
Founded in 2008, Naaptol is an Indian virtual home shopping brand. It offers services over multiple touch points including print, TV and internet and direct marketing and have partnership with brands like Blackberry, Reebok, Anjali and Jaipan. It currently processes around 6,000 orders a day with an average price of Rs.3,000 per transaction.
Manu Agarwal, Founder and CEO, Naaptol.com said, "We are glad to extend yet another wing to our online home shopping platform. With evolving online shopping culture in the country, the development of this vertical was a requisite. We plan on enhancing the platform depending on our customers' regular requirements and feedback."
Venture capital firm Canaan Partners-backed Naaptol, plans to add 500 employees by end of the year and is currently hiring 50 people to its call centre operations on a monthly basis. At present, Naaptol employs 1,000 of which 800 are call-centre employees. Other e-commerce sites that are on similar lines of fashion and lifestyle shopping include brands4friends.com, 99labels.com, exclusively.in and fashionandyou.com.
---