Mountain View, California: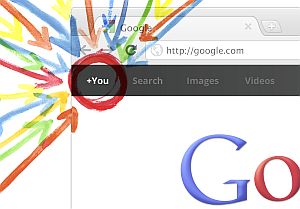 Social Media Day is just around the corner, but for Google, its moment under the sun has arrived a couple of days ahead of the actual event. The search giant has unveiled its social networking service Google+, which lets users share all sorts of things on the Web, just like they do in real life, with features like Circles, Stream, the Google+ Bar, Sparks, Photos, Hangouts and Chats. Google+ is currently in a limited-field trial, but the company assures us that it will not be long before the Google+ project is ready for everyone. In fact, Google is integrating Google+ as a bar, which will soon appear at the top of all Google products.
Feeling tempted? Go, sign up for an invite.
Google has got burnt with the social media before. Wave was shut down and even though the Google Buzz is still around, it is just a failed distant cousin of Twitter that did not generate much buzz (forgive the pun) and seems to be on its way out. So, Google is making sure that it does not make the same mistake thrice. To begin with, it is cautiously calling the service a 'project,' which kind of makes it appear that it is something Google Labs whisked together at the last minute (but it's not really the case). And now, optimism follows cautiousness. "...Online sharing is awkward. Even broken. And we aim to fix it," the company has announced. (And you have always thought that sharing on Facebook is cool? How ignorant of you!)
So, what exactly is Google doing to 'fix' online sharing? Going to the mattresses, of course. Google is betting on the fact that what we share in the real or offline world, is filtered by several factors like with whom we are sharing and when. For example, you will probably love to talk about the cricket match you went to with your friends, but at the same time, you won't want your colleagues to find out that it was not really the toothache that kept you away from work that day.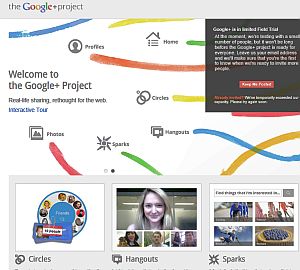 Currently, there is no way (neither on Facebook nor on Twitter) that lets you post updates selectively to a pre-designed group. And that is exactly what Google will let you do, among other things. The search giant is making it easier to segregate parts of your life in the online world in the same way you compartmentalise relationships in real life. Like it says, "Real life sharing, rethought for the Web." Google is also promising easier privacy management, although the word (Facebook) has not been explicitly mentioned in the context.
Here are some cool Google+ features you may want to check out: Circles: Google+ Circles helps you organise everyone according to your real-life social connections, be it family or work friends, allows you to share relevant posts and lets you follow the content posted by people you find interesting.
Think of this as the Facebook Groups feature where you can group your friends into clusters. Google is betting that the information you will want to share online will be split differently among the groups of people you know. For instance, what you share with your family is not something you will share with your colleagues. You can also decide to customise your personal profile information for your circles, so that your professional associates need not be updated on your relationship status (that may go from 'Committed' to 'It's Complicated' overnight, especially if you force your girlfriend to sit through yet another episode of Star Trek Voyager).
Sparks: This is all about what sparks your interests, literally. You can add and remove interests, and can always stay up-to-date on whatever sparks your fancy. Results from searches in Sparks only show a part of the content, just enough to give you a taste. If you want to see the entire content that a spark is based upon, you can click the spark title and read on. If you've found something other people may want to see, you can also share the spark with them.
Stream: The stream is the place for conversations. It centralises all the content people have shared with you, as well as the people who are trying to share information with you but who are not yet in your circle. You may see text posts, pictures, videos, links or location markers. When you share these with people, either individually or through a circle, your content will appear in their streams. Think of this as something similar to your Facebook news feed.
Hangouts: Not quite the Squidoo but more like chat rooms, hangouts are targeted discussions (include both audio and video) that may end up being just about anything with just about everybody. You can start a hangout with a group of people you know, but it may soon evolve into something totally different, as no one 'owns' a hangout and anyone in the hangout can invite anybody else. While you can invite as many people as you want, you can't have more than 10 people in a hangout at once.
Mobile: This lets you instantly upload photos and videos as you capture those on your phone, check in to a place and make plans on the go with group messaging, among other things. The phones supported include all major players and platforms – Android, Apple, BlackBerry, Nokia/Symbian and Windows Mobile.
Other features of Google+ include Photos, Chat, Profiles and +1s (similar to Facebook's 'Like' button; this is a feature Google has recently launched). Try this interactive tour if you want to know more.
Whether it is going to be third time lucky for Google will be known soon enough. But Google's hit may turn out to be a big miss for Facebook, which has just reached a valuation of $70 billion (up 40 per cent since January this year when its deals with Goldman Sachs and DST pegged it at a measly $50 billion). If Zuckerberg & Co. can successfully ward off Big Brother Google, it will be a huge relief for those in the universe and their cats who were compelled to deal with the dotcom bubble gone sour just a decade ago, and are still struggling to cope with the hangover and a sense of déjà vu. If Facebook fails to rise up to the Google challenge, get ready to see notional billion dollars sinking as fast as crude oil prices did over the last week.
---