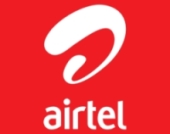 Bharti Airtel has extended its 3G services to Andhra Pradesh's Tirupati, Nellore and Kadappa areas. The company's 3G services are already available in many cities of the state including Vizag, Vijayawada, Warangal, Guntur, Karimanagar, Rajahmundry and Kakinada.
Now Airtel customers in these cities will also have multimedia services, high speed mobile broadband, videos on phone, live TV, video calls along with the regular voice based telephony and SMS services with the help of the service.
"Having launched Airtel 3G services in key parts of Andhra Pradesh, we are delighted to extend the exciting experience to our customers in the cities of Tirupati, Nellore and Kadappa. We are confident that the availability of Airtel 3G across all parts of the state will deliver a seamless service experience for our customers in Andhra Pradesh" said Murali Kittu, chief operating officer, Andhra Pradesh, Bharti Airtel in the report.
Recently, Idea Cellular has launched its 3G services in Delhi and Kolkata, even though the company doesn't have the 3G licenses for the respective regions. This is through an intra-circle network sharing agreement between Idea with Vodafone (which has licenses for both the metro cities).
Also, Vodafone itself made an Intra Circle Roaming (ICR) arrangement with Idea and Airtel to provide its subscribers in the southern state of Kerala with 3G services.
---