Android Narrows The 'App Gap' With Apple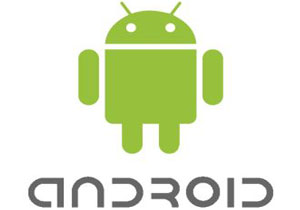 Google is beginning to bridge the "app gap" between its Android smartphones and Apple's rival iPhone, as figures reveal users are downloading 1bn software applications a month on each of the two ­platforms.
A vibrant ecosystem of apps – small, cheap downloads offering add-on features and internet services – is seen as vital to customers' smartphone choices, as market leaders Apple and Google face renewed competition from Microsoft and Nokia.
In a blog post on Tuesday, Google touted a milestone of 10bn apps downloaded from Android Market since it launched in 2008, up from 6bn in June, with the current growth rate at 1bn apps per month. Downloads of apps for Microsoft's Windows Phone 7 trail by a considerable distance.
Mobile developers say that Google still lags far behind Apple in generating revenue from apps, in spite of Android's much larger user base. In October, Apple said that iOS customers had downloaded 18bn apps – a run-rate of 1bn a month – on iPhones, iPads and iPod Touches, over a longer period than Google's total. Apple has more than 200m customers' payment details, far ahead of its rivals, thanks to its longstanding iTunes music and film download service.
Android-based phones overtook Apple's iPhone in global smartphone market share in the first half of 2010. In the third quarter of 2011, Android was the operating system in 52.5 per cent of smartphones sold globally, compared with Apple's 15 per cent, BlackBerry's 11 per cent and Microsoft's 1.5 per cent, according to Gartner, a research group.
But analysts believe that, on average, Apple users download twice as many apps as Android owners.
That suggests that iPhone buyers are more active and engaged users, while customers choose Android because its devices are less expensive.
Google hopes to encourage more of its users to make a first app purchase with a 10-day ­promotion starting on Tuesday, selling selected apps for 10p, $0.10 and €0.10.
Misha Lyalin, chief of Zeptolab, the developer behind best-selling mobile game Cut the Rope, said that his group made 10 to 20 times more revenue from iOS than from Android in a typical month.
"We are not making very much money from Android even though we have been number one [app] for three months," Mr Lyalin told the Financial Times. He said the smaller Apple platform was "really great about monetisation ... There is a huge gap, a really big one."
Google said: "Many developers have found developing for Android to be profitable and we're seeing more and more of them choose to launch apps and features on Android first."
More News From Financial Times
Comment(s)