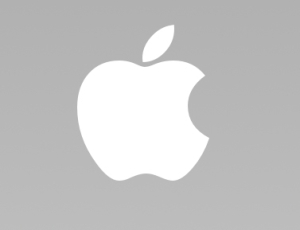 So much for Wall Street's Apple correction. Ten trading days and a 13 per cent share price decline were all the stock market had time for before returning with gusto on Wednesday to the bull case for iPhones and iPads. Adding back some $50bn in stock market value after Apple released impressive second quarter results was a fitting rebuke to the faint of heart.
After the sort of tear that Apple's stock had been on (a 70 per cent rise in four months), a pause in the relentless upward move is normally healthy. It squeezes momentum players out of the market and gives investors a chance to kick the tyres and consider the bear case for a while.
Depending on where you stand, therefore, the shortness of Apple's stock price pause is either a sign that the business fundamentals look rock solid, or that the momentum game is about to get back into full swing – and with the doubts aired and dispelled, there will be little to hold back the next strong rally.
The immediate concerns that had gathered round Apple (other than sheer nervousness about the extent of the previous stock price rise) had to do with margins and possible disruptions to forthcoming product cycles.
According to the doubters, mobile carriers who have lived unhappily with the large subsidies that Apple forces them to offer on new iPhones are starting to see the chance to change the terms of trade. That might lead to them discouraging iPhone customers from upgrading to new models or even provide an opening for Microsoft to become a third strong smartphone platform after Google's Android, in turn forcing Apple to accept lower subsidies.
Those concerns were pretty much blown away by the financial results that Apple released late on Tuesday, showing an 88 per cent leap in iPhone sales. The message was loud and clear: there is huge demand for the iPhone 4S, and carriers that want it have little choice but to accept Apple's terms. There are also many carriers still to adopt the handset, leaving more room for wider distribution.
Meanwhile, Apple's margins are expanding fast as it reaches even bigger manufacturing scale. At nearly 40 per cent, its operating profit margin matches those of Microsoft and Google – software companies with the sort of business models that once seemed far superior to the hardware business. As the high- volume, low-cost producer in its markets, Apple has plenty of room to manoeuvre on price, should it need to do so.
A sign of that is the success Apple already claims to have had from selling last year's iPad2 at a discount to the latest model. The lower pricing on the iPad2, introduced last month, has been a hit with customers in the education industry and in some more price-sensitive countries, according to Apple, pointing to a price-elasticity that could indicate significant new demand.
Some lumpiness in product cycles may well cloud the picture in the short term. Wall Street has taken in its stride a warning that iPhone sales will fall off more sharply this quarter, but Apple may face a second weaker period if fears that the iPhone 5 launch will be pushed into the final months of 2012 prove correct.
None of these concerns, though, can stand up to the scale of the markets that Apple is addressing, the power of the integrated business model that sets it apart from its main rivals, and the flawless execution that it continues to demonstrate.
Tim Cook, Apple's chief executive, this week lent his weight to independent estimates that put tablet sales at 300-400m a year by 2015 – a point at which more of the devices will be sold than PCs. iPhones, which now make up 58 per cent of Apple's sales, will also benefit from leading in a market that faces significant growth. From 471m last year, Credit Suisse forecasts global smartphone sales will rise to 1.18bn by 2015.
It is sobering to think what might have happened had Steve Jobs not survived a health scare in 2004. Without his leadership, would the iPhone have been the hit it turned out to be or triggered the touch-screen revolution that followed?
The Apple of only five years ago, with its reliance on Macs and iPods, is already facing decline. Without the iPhones and iPads invented in that period, its revenues would barely be growing – a stark reminder of the need for constant reinvention.
It will be a long time before the touch-screen computing markets reach maturity. But Wall Street has a way of anticipating those moments long before they arrive. Even as he rides the powerful momentum from Mr Jobs' last, great inventions, Mr Cook will find it increasingly hard to escape the question of what he plans to do for an encore.
More News From Financial Times
---