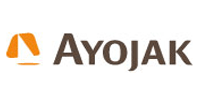 Pune-based Signature Technologies Pvt Ltd, which runs the ticketing and event management platform Ayojak.com, has received an undisclosed funding from Harvard Business School Alumni (HBS) Angels, Srijan Capital and Blume Ventures, a top executive of the company told Techcircle.in.
Google India MD Rajan Anandan and angel investor Kishore Warrier also participated in the round in their personal capacity. As per the agreement, HBS co-founder Ravi Gururaj will join Ayojak board while Anandan will join the company as an advisor.
The company said that a major chunk of the fund would be used to launch new products to serve several segments like training, seminars, workshops, lifestyle activities, last-minute tickets, adventure trips and social activities. "A part of the investment will go towards providing solutions for last-mile services like entry management and box office," said Santosh Panda, founder and CEO of Ayojak.
"With our largest network reach to several thousand happenings every month, Ayojak will provide an easy way to explore and book," he added.
Started in 2009, Ayojak has in place a cloud-hosted event solutions platform and focuses on four service areas including event ticketing/registration, payment processing (online, retail and cash on delivery), event marketing and logistics. One can create an account on Ayojak for free and organise free events without paying anything. But a user has to pay when he/she organises a paid event/conference/meet-up.
The company currently has operations in Pune, Mumbai, Bangalore and Delhi.
Ayojak claims it has seen significant operational growth with 425-plus events in Q3 FY2012, compared to 381 events in the entire FY2010-11, with 'sports' being the fastest growing category while business and education top the chart. It also claims to have powered key pan-India and large-scale events such as Live in Concerts, World Series Hockey, Patna Marathon, Joy Run and India Resort Fashion Week.
(Edited by Sanghamitra Mandal)
---