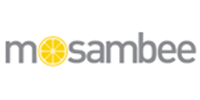 Mumbai-based Mosambee, a mPOS solution provider has closed its seed round of funding to the tune of around $1 million from Sidbi Ventures. Run by Synergistic Financial Networks Private Ltd, Mosambee launched its services in Dubai about three months back and is still piloting in India with a handful of merchants.
Mosambee offers multi-mode payment solutions for merchants. It claims to be the only mPOS company in India to have obtained clearance from Reserve Bank of India to offer services. It enables mobile payments by plugging in a small Mosambee card reading device into the audio jack of merchant's mobile handset. Its other services include chip and pin EMV certified device. The company also claims to be the first to launch such a solution in the Indian payment ecosystem.
Alok Arora, CEO, Mosambee, told Techcircle that the capital would be utilised for ramping up the marketing and delivery infrastructure. The company had done its soft launch in India few months back and also piloted its services with some merchants. It is looking at an official launch by the end of this month.
"This is our first round of funding of multiple rounds. We are looking at targeting multiple geographies for which we would be raising more capital simultaneously," Arora informed.
Mosambee was founded by Arora along with Bhushan Thakkar Aditya Anand and Sameer Chugh.  While Arora is the CEO, Thakkar is VP-operations and Chugh is VP-strategy and alliance. Anand looks after the company's Dubai subsidiary.
Other companies in the space which have recently raised funds include Mumbai-based mSwipe which raised its series A led by Matrix Partners earlier this year. mSwipe also spoke of introducing an EMV-certified product at that time, but nothing has been launched yet. Another player in the market in Mobiwipe that raised undisclosed funding from early-stage investor One97 Mobility Fund. Mumbai-based Mobiswipe is also an mPOS solution provider.
(Edited by Prem Udayabhanu)
---