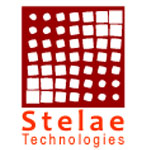 Stelae Technologies, a software firm offering cloud-based content conversion software Khemeia, is looking to expand team, add more languages to its flagship product and gain more clients in India and the US, according to a top executive of the company. It is also planning to raise venture capital funding to the tune of $2-10 million for next-level growth.
The company launched Khemeia 4.0 at the Techcircle Demo India event, recently held in Bangalore. Simply put, Khemeia is an automated content analysis, metadata extraction and content structuring software that converts unstructured content into 'structured and searchable' information. Content can be processed from multiple input formats (PDF, Word, HTML, QuarkXPress and more) and covers a wide range – right from legal information (cases, legislation, regulations) to technical documentation (product manuals, etc.) and company accounting.
The latest version of Khemeia is a cloud-based offering, unlike the earlier server-based product, which means it is now more convenient, cost-effective and facilitates higher processing speed. Stelae has also added two new languages, Danish and Swedish, so that Khemeia is able to process all 20 European languages besides English and Russian. The company will be adding Arabic and Mandarin to Khemeia soon.
The company was set up by Aruna Schwarz, Frank Bevis and Pierre Fraisse in Paris back in 2002 and registered as an Indian firm in 2012. It is now headquartered in Chennai and is backed by angels from Europe and Israel, as well as by angel investor Chandu Nair and the Indian Angel Network (IAN).
"We raised funds from the IAN in 2008 to shift base to India as the country is the hub of BPOs/KPOs and a target market for us," said Schwarz, CEO and co-founder of Stelae. She also noted that technical documentation/conversion is an uptrend in India.
The company has already reached break-even in FY12-13. "Throughout the product evolution (from alpha stage to V4.0), we have generated $700,000 in revenues," said Schwarz. "In tune with our growth plans, we will be expanding our team in India by adding 20 more people for tech support and sales. Currently, we have a team of six," she added.
Schwarz has experience in marketing, product management and business development across telecommunications and technology sectors and earlier worked with various companies specialising in content management solutions.
Prior to Stelae, Bevis also set up Konnect Soft, a company specialising in content management and content delivery solutions for information publishers. He had played various roles in marketing, product management and sales and worked with several global companies. Fraisse is the former CTO of Datox/Wedia (specialist in editorial platforms for the publishing sector), with experience in designing and building content/document management solutions.
How Khemeia works
According to Schwarz, the software originated out of the idea to create an automated conversion solution for multiple categories of content. "My original vision to create a product company in the content transformation space has been rigorously maintained throughout and 80 per cent of our revenues are from product sales (licence and maintenance revenues)," she said.
But how does Khemeia work? The software extracts information from input formats; tags it with 'semantic' tags; structures the information (but maintains the info hierarchy) and then converts it to multiple standards like XML. For example, if a PDF containing hundreds of unstructured case documents comes in, Khemeia first segments the data case by case. Then under each case, data will be further segmented by name of the court, case number, date, jurisdiction, presiding judge, plaintiff/appellant, defendant/respondent, judgment, etc. Once that is done, users can easily search through the content and quickly access all information related to specific tags, thus saving on time and efforts.
Business model & growth plans
Till date, Stelae has sold 13 licences to nine companies and its key customers include names like Rolls Royce Aerospace, DCNS, Lexis Nexis and Wolters Kluwer, as well as several UK SMEs. The company follows a volume-based pricing model and pricing per page can be as low as $ 0.06. Its
"Currently, none of our customers is India-based. We have four customers in France, three in the UK (apart from approximately 50 customers that have opted for other solutions of the company) and two in the US," said Schwarz.
As for competition, Schwarz said that other alternatives to Khemeia will be outsourcing the entire process to BPOs/KPOs who use a mix of manual and semi-automated solutions, which are time-consuming, expensive, error-prone and involve long setup times.
"Khemeia enables companies to produce structured content rapidly and with more than 60-70 per cent cost savings, compared to current solutions," she claimed while differentiating Khemeia from other available options.
The company will now focus on increased customer acquisition in the space of legal content, technical documentation and company account processing, and will also look for additional technology partners who complement Khemeia's offerings.
According to Schwarz, Khemeia has huge market opportunity, which the company is going to pursue. "In legal content, 100 million pages of cases, legislation, regulatory and statutory information are globally produced ever year and that will be a great growth opportunity," she concluded.
(Edited by Sanghamitra Mandal)
---