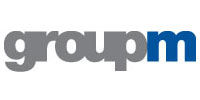 GroupM, a leading advertising media network owned by New York-based WPP Plc, and O4 Digital Media, a firm promoted by Mumbai-based television production company Optimystix Entertainment, have joined hands to launch MashUp, a digital video-led brand solutions company.
The new company will focus on brands' requirements in the social media space and will create a digital engagement strategy using rich-video packages, said a press release.
MashUp will also provide other digital services, including evaluation of the brand and its competition in the social media space, social media management and marketing, online media planning and buying, analytics and measurement of brand progress.
The company will work with GroupM's clients as well as other players, including Airtel, Ford, Mercedes Benz, Shoppers Stop, streax, Citibank, Skoda and Gillette.
The Internet video consumption market in India is growing at a tremendous pace, with nearly 80 per cent more video views in 2012 than 2011. The current market size in the country is equal to more than 43 million monthly unique viewers and 3.3 billion-plus monthly total video streams; approximately 19 billion minutes are spent watching videos online every month.
"Internet video consumption is expected to post a six-fold increase by 2016. The Internet audience size is crossing the English-speaking audience size in the country and video has a larger role to play, considering the format comprises a universal appeal. We see an untapped as well as cost-effective opportunity in this market for leading brands to engage with their consumers on a more personal level," said CVL Srinivas, South Asia CEO at GroupM.
---