Skift, a New York-based travel intelligence media company that offers news, insight, data, tools and services to the travel industry and also caters to travellers, has raised an additional $1.1 million in seed funding, led by Lerer Ventures. The current round also saw participation from four other seed funds including Ironfire Angel, MESA+, Advancit Capital and Growlab+LX Ventures (they have invested together). A group of eight angel investors also took part in the round. With this round of funding, the total amount raised by the company has now exceeded $1.5 million.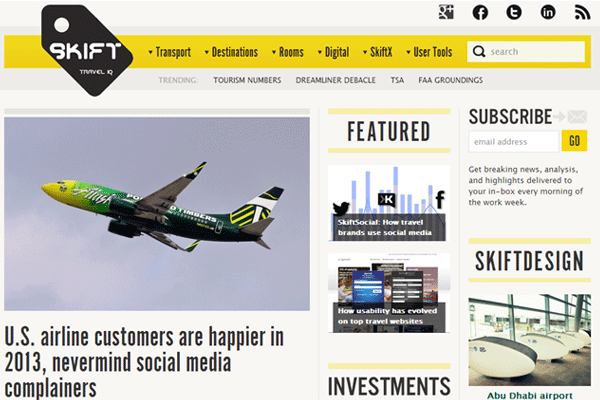 The money raised in this round will be used for hiring as well as for expanding its current portfolio of content, tools and services.
The company was founded in July 2012 by Indian-born journalist Rafat Ali (CEO). Ali is also the founder of PaidContent, an online media hub that covers news, information and analyses of the business of digital media. He also set up ContentNext, which was acquired by UK's Guardian News and Media in 2008. Ali was Knight Fellow at Indiana University, where he completed his master's in Journalism. He also holds a bachelor's degree in Computer Science from Aligarh Muslim University.
"At a time when investors are leery of both travel companies and content companies, Rafat and the Skift team have created a model that's immediately viable and valuable. Skift sees the business of information differently and it's impressive that they are showing rapid traction," said Eric Hippeau, MD of Lerer Ventures.
(Edited by Sanghamitra Mandal)
---