Cleartrip adds train ticket booking to Android app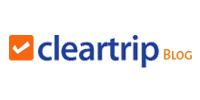 Cleartrip Travel Services Pvt Ltd, which runs the online travel booking site Cleartrip.com, is now offering train ticket booking and PNR status check on its Android app. But to book a ticket through this app, a user is required to sync his/her Cleartrip account with the IRCTC (Indian Railways Catering and Tourism Corporation) account. In case you don't have an IRCTC account, you can register there via Cleartrip's Android app and IRCTC will send a verification e-mail/SMS to validate the account.
Techcircle.in tried syncing the accounts several times but it failed. We also tried to open a new IRCTC account via the app, but it could not be done either.
However, to check the PNR status, you need not have an account with Cleartrip or IRCTC. Just feed the 10-digit PNR number and you will get the information. The app also saves recently checked PNR numbers – so that one does not have to type it again. Moreover, you need not create an account to browse information like train names, routes, timings, journey duration, etc. Cleartrip does not charge any fee for the trains tickets booking.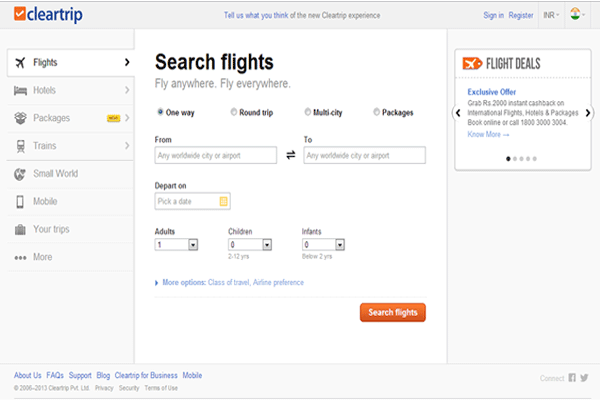 The OTA has an iOS app as well, but the ticket booking service is currently available on Android alone. In an earlier interview with Techcircle.in, Stuart Crighton, co-founder and CEO of Cleartrip, said that the company has apps for both Android and the iOS platforms, and 25-28 per cent of the entire search volume is generated via mobile. Moreover, 7-8 per cent of the total transactions are also happening on mobile, with more conversions happening via the Android app. In contrast, the iOS app is mostly used for search.
IRCTC has also launched an SMS-based train ticket booking service from July 1 this year. The new service enables one to book tickets using even a basic feature phone. Moreover, you need not carry the hard copy of the ticket during the journey as the ticketing SMS from the IRCTC will be considered valid.

(Edited by Sanghamitra Mandal)
---