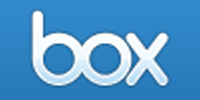 Data storage company Box, one of the most highly anticipated IPO candidates in Silicon Valley, has selected banks to lead a proposed initial public offering that could come in the first half of 2014, according to three people familiar with the matter.
The fast-growing technology start-up has selected Morgan Stanley, Credit Suisse and JPMorgan Chase & Co to lead the offering that could raise around $500 million, the people said.
Representatives for Box, Morgan Stanley and Credit Suisse did not immediately respond to requests for comment. JPMorgan declined to comment.
Box is one of several high-profile start-ups gearing up for an IPO, on the heels of a successful debut by Twitter Inc on Thursday, which raised more than $1.8 billion for the microblogging company.
Other closely watched startups which may be exploring an IPO include mobile payments company Square, Uber and Pinterest.
A public float for Box would come amid the strongest dollar volume for U.S. IPOs since 2000.
U.S. companies have raised $50.7 billion in proceeds year to date, a 26 per cent increase compared to a year earlier, according to Thomson Reuters data.
This year is also the strongest year for the number of U.S. new listings since 2004.
Box, started in 2005 by University of Southern California drop-out Aaron Levie and his childhood friend Dylan Smith, has been valued at more than $1.2 billion by private investors, although it remains unclear whether the company is profitable.
The online storage company has tapped into growing demand by professional workers who increasingly want to share documents across different computers and has been locked in fierce competition with a number of rivals, including Dropbox, another privately held firm that is valued at $4 billion.
Box and Dropbox, which provide users with free storage but charge fees for additional space, have been able to steadily gain market share even though tech giants like Google Inc, Microsoft Corp and Apple Inc all offer their own versions of file-sharing utilities.
In 2011, Box rebuffed a takeover offer by Citrix Systems worth more than $500 million.
---