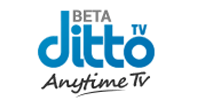 Ditto TV , an online streaming portal from the house of Zee Entertainment Enterprises Ltd, has partnered with global mobile payment firm Fortumo to launch operator billing solutions to its consumers. Users can now subscribe to content on Ditto TV and make payments directly through their mobile operator, without using credit cards, cash on delivery (COD) or net banking options. This payment model is available for both post- paid and pre- paid mobile users.
Ditto TV has integrated this process across all subscription packages, including VOD (video-on-demand) and MOD (movies-on-demand) content. The customer needs to select the content to view and confirm the payment on the mobile phone, charging the amount to the operator. Fortumo will process the payment request with the concerned telecom operator and once the verification is generated, the user can avail the content. The payment is later charged to the customer's mobile bill or deducted from his pre-paid account balance, as the case may be.
Ditto TV offers a large collection of premium content through 70 Live TV channels spread across leading genres like GEC, sports, lifestyle, regional and news, along with on-demand video capabilities.
"With the association with Fortumo, we are now a few steps closer to ensuring that our users have the ease and simplicity they need to make payments using their mobile phones. Fortumo, with its multiple telecom operator tie-ups, will help us reach out to complex markets, where credit cards or net banking options are limited, and build our presence across key markets beyond the metros," said Manoj Padmanabhan, business head, DittoTV.
Fortumo, with operations in 80 countries, recently announced its expansion into India, where it has already partnered with major telcos, including Idea Cellular, Vodafone, Airtel and Tata Docomo.
"Compared to mobile phone users, there are very few credit card owners in emerging markets like India and Southeast Asia. This creates a situation where a lot of people want access to mobile entertainment, but have no way to pay for it. Operator billing solves this problem by allowing companies like Ditto TV to charge users on their phone bill," said Gerri Kodres, SVP of Business Development and Carrier Relations at Fortumo.
India has witnessed stronger adoption for smartphones with a market penetration of close to 100 million, as compared to 20 million for credit cards. Furthermore, credit card penetration remains largely confined to metros, comprising a mere 1.7 per cent of the country's overall population. Another challenge is the inherent resistance observed among credit card users, in sharing critical account-related information, along with the tedious sign-up processes involved.
Allowing payments through mobile operators effectively mitigates the need for credit card information and will help Ditto TV reach out to a huge potential user base across smaller markets which have limited access to credit cards.
(Edited by Joby Puthuparampil Johnson)
---