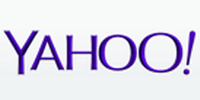 Internet major Yahoo Inc has reported a net income of $312 million for the financial year ended March 31, 2014, a 20 per cent drop from the same period last year. Net revenues for the quarter declined one per cent to $1.13 billion.
The results highlight the contrasting performances of Yahoo's investment portfolio and its main business of running ad-supported online services. Yahoo is prospering from its lucrative investments in two Asian internet companies — China's Alibaba Group and Yahoo Japan. Alibaba is already preparing to go public on the New York Stock Exchange,
The results also highlight the market dominance of internet giant Google and social networking major Facebook. These companies seem to be eating into Yahoo's ad revenues, and as a result Yahoo's global share for digital advertising is expected to shrink to 2.5 per cent this year, down from 3.4 per cent in 2012. On the other hand, Google's share for digital ads is expected to climb to 33 per cent and Facebook's to 8 per cent, according to research firm eMarketer.
Yahoo is now in line for a huge windfall when it sells its Alibaba stake, providing money to expand its reach through acquisitions and buy back more of its stock. Yahoo has already spent $6 billion buying back its stock since the beginning of 2012.
Analysts estimate that Yahoo's stakes in Alibaba and Yahoo Japan are worth nearly $29 per share.
---