Google's Q1 revenues rise 19% on consistent ads growth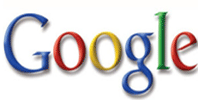 Search engine giant Google Inc announced that its net revenues for the quarter ended March 31, 2014 grew 19 per cent $15.4 billion, even as revenues from advertisements remained consistent. The firm paid $3.23 billion to partners, who brought traffic to its sites, which reduced the actual revenue to $12.2 billion. Net income for the quarter grew at a modest 2.9 per cent to $3.45 billion.
Google reported ad revenues consistent with GAAP on a gross basis without deducting traffic acquisition costs (TAC). In Q1, TAC totalled $3.23 billion or 23 per cent of the ad revenues.
In the previous quarter, Google made a lot of product improvement especially on mobile, where lower ad rates are impacting the bottom line. Paid clicks on ads served by Google sites as well as by networked sites in the first quarter increased 26 per cent from last year. On a sequential basis, it declined one per cent.
"A whole lot of building blocks have to come into play before the gap can be closed between mobile and desktop ad rates. However, in the long run, mobile would match and eventually exceed desktop averages, because of the added value that can be offered to advertisers through knowledge gleaned about the habits of mobile users. There is a finite time when these building blocks will come into place and convergence of ad rates will happen between mobile and desktop," Google's chief business officer Nikesh Arora said.
Google also revealed that around 3,000 developers had signed up during the past few weeks to work on its television technology Chromecast, which competes with streaming services at Amazon, Apple and Netflix.
Comment(s)