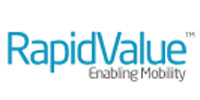 India- and US-based enterprises mobility solutions company Rapid Value IT Services Pvt Ltd has received Rs 25 crore ($4.2 million) in funding from Helion Venture Partners. RapidValue will use the fund to grow in various geographies and strengthen its delivery capabilities, the company said in a statement.
As part of the deal, Helion's managing director Rahul Chandra will join the board of RapidValue.
"Helion brings a unique mix of expertise in building and scaling technology companies both from product and services sides. This funding will help us accelerate our growth and establish ourselves as one of the leading firms offering end-to-end mobility solutions," said Rajesh Padinjaremadam, CEO of RapidValue.
RapidValue was founded in 2009 by IIT-IIM alumni Padinjaremadam and Sirish Kosaraju (COO), along with Rinish K Nalini (CTO). The company provides end-to-end mobility solutions such as mobile strategy, mobile engineering, mobility integration, enterprise system enablement and ongoing support & maintenance to enterprises across retail, education, healthcare, pharma, logistics, financial institutions and media & entertainment. It offers solutions for multiple device platforms, including Android, iOS, BlackBerry and Windows.
RapidValue recently launched eQuipMe, a mobile field service suite which connects field service technicians in real-time from any mobile device.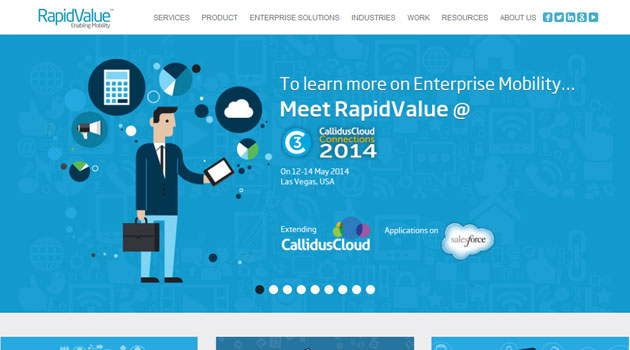 The firm claims that it has more than 50 customers and has delivered 350 mobility projects since its inception. RapidValue's clients include ValleyCrest, University of Phoenix, Karmaloop, Singclair Broadcast Group, MedAmerica, Du, IMDsoft, Linkwell Health, Home Depot, HCPlive, Times Group and Naukri.com. The firm now aims to grow at 100 per cent y-o-y over five years.
Helion is an India-focused multi-stage VC firm with over $600 million under management. It invests in businesses that are technology-powered or catering to the Indian consumer services space. Helion's focus sectors include consumer internet, mobile, technology products, outsourcing, healthcare, education, retail services and financial services. RapidValue is Helion's second investment in enterprise mobility after EzeTap, which raised $8 million led by the VC firm early this year.
"Mobile has become the single most important point from where information services are being consumed and data is being generated. RapidValue helps enterprises to define their mobile strategy and in its implementation through custom and pre-built application development. RapidValue has strong road-mapping and transformation skills and has built a reputation for successfully tying up deep back-end integration knowledge with front-end usability," said Helion's Rahul Chandra.
Globally, the market for mobility services is expected to be over $32 billion by 2018, as enterprises increasingly move their business processes to mobile devices at a rapid pace. Mobility is causing massive data generation and requires enterprises to provide real-time intelligence from back-end systems to employees, customers and partners. According to Helion, RapidValue is poised to take advantage of this huge transformation as CIOs are keen to identify the best roadmap to make the move to mobile, without disrupting existing enterprise systems.
(Edited by Joby Puthuparampil Johnson)
---