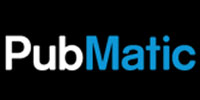 PubMatic Inc, a California-headquartered digital advertising solutions firm with offices in India, Europe and Australia, has acquired New York-based mobile ad server and monetisation company Mocean Mobile Inc (formerly Mojiva) for an undisclosed amount.
The combination broadens PubMatic's existing mobile offering by supplementing its mobile app, mobile web and tablet capabilities with a mobile ad server. As a result, PubMatic will be able to provide publishers with an end-to-end mobile solution for traditional direct sales, programmatic direct sales and mediation.
The new combined entity will operate under PubMatic. Mocean's more than 40 employees will join PubMatic and will move to its offices in New York and London, bringing the new company's headcount to over 475.
PubMatic will continue to support Mocean's existing services while increasing investment in product development across the company's mobile platform. It will also work with Mocean's publishers and partners, which include mobile ad networks, app stores and nearly 50 premium publishers, as well as more than 70 third-party mediation partners, while bringing the company's technology to global markets where PubMatic already has a presence.
"The addition of Mocean Mobile's mobile ad server technology, relied upon by nearly 50 leading brands such as Skype and MSNBC, greatly enhances our ability to provide publishers with a fully integrated, enterprise grade solution built to handle the complexity of mobile," said Kirk McDonald, president of PubMatic. "Further, this combination expands the infrastructure and technology underlying our multi-screen capabilities, and accelerates our ability to extend our programmatic mobile offering across direct as well as indirect sales," McDonald said.
Mocean powers mobile advertising opportunities for publishers, developers, app stores, brand marketers and ad agency trading desks by giving them the ability to serve display ads to all mobile devices, including smartphones and tablets. Its integration with mobile rich media providers allows sales teams to sell cutting-edge mobile advertising campaigns and ad operations teams to report activity in a short time. Besides New York, the firm has offices in Boston, San Francisco and London.
"There is incredible synergy between Mocean and PubMatic's vision, products and customer bases," said Bennett Theimann, CEO at Mocean Mobile. "With the integration of Mocean Mobile's ad serving technology, the combined mobile solution will allow publishers to effectively yield manage their mobile direct performance, and programmatic demand in a single ad server stack," Theimann said.
This acquisition follows other recent announcements from PubMatic, including the launch of a location marketplace with global mobile location ad platform xAd, the launch of a localised version of its platform for Japan and the opening of an office in Pune, India.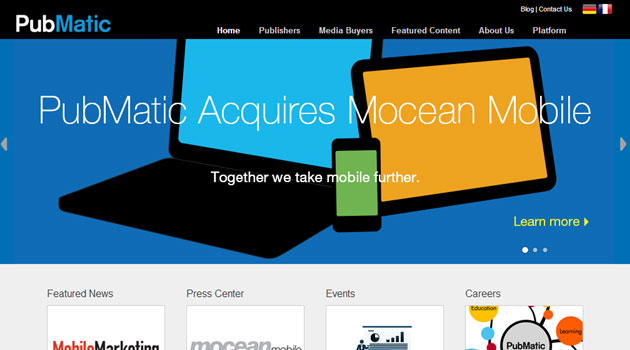 Founded in 2006 by Amar Goel, Rajeev Goel, Mukul Kumar and Anand Das, PubMatic provides a platform for premium publishers to help them manage inventories in real time. The platform combines real-time bidding, unified optimisation and audience insights, as well as hands-on support for publishers and helps them price, manage and control the inventories they bring to the market. The firm says it currently has hundreds of clients, including names such as eBay and NBC.
In March this year, PubMatic had announced that it is hiring around 100 more employees, including 80 engineers, to strengthen its India operations. PubMatic, which raised $13 million led by Nokia Growth Partners in February this year, currently employs 300 people in India.
In a recent interview with Techcircle, co-founder Mukul Kumar had said that the firm was planning to expand its footprint to Japan in this year. It is also looking to add more global languages to its ad platform, as part of its overseas expansion plans.
Recently there were reports that the company is planning an IPO which could be valued at $1 billion. The company is working with Credit Suisse Group AG and Citigroup Inc. on the offering.
(Edited by Joby Puthuparampil Johnson)
---