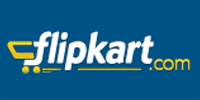 Flipkart has finally pulled the rabbit out of its hat and brought under its fold Myntra, the top fashion e-tailer in the country, in the biggest consolidation move in the Indian e-commerce sector yet. Together the companies are looking to capture more than 50 per cent of the total market share in the online fashion segment in India, which also has players like Jabong, Zovi, Yepme, Fashionara and Koovs, to name a few, besides horizontal e-com firms like Amazon and Snapdeal.
Techcircle.in caught up with few industry experts to know their take on this move. Here is what they have to say (note: some of the comments were made to the run up to the actual announcement):
Ashish Gupta, senior managing director of Helion Venture Partners and one of the first backers of Flipkart as an angel investor:
"Flipkart has been absorbing companies that have some potential (LetsBuy, Myntra). In that process, some of the bets will go wrong, for sure. But that is par for the course. The company (Flipkart) is consciously taking bets that allow it to either grow or eliminate competition that reduces marketing spend and improves economics."
Mahesh Murthy, co-founder of Seedfund which has investments in a few e-com firms and a known critic of Flipkart:
"This is not real M&A. At its heart, the Flipkart-Myntra deal seems like an internal accounting transfer between two majority-owned subsidiaries of the same owners: the funds Tiger and Accel. So it's not really a positive sign. In fact it is probably a portent of how bad things are, if a fund has had to force five of its investees: Chakpak, Sher Singh, LetsBuy, Myntra and Flipkart to merge into one remaining company. While this may be good for investors, it might not be so good for the entrepreneurs and staff of these companies."
K Ganesh, serial entrepreneur and an investor in grocery e-tailer Bigbasket.com:
"This consolidation is a positive development for all stakeholders and the Indian ecosystem. Typical example is Zappos' and Diapers' acquisition by Amazon. Despite being great companies on their own, it was possibly the best move - not just for the founders and investors but for the customers and employees as well."
"I think that the business models of Flipkart and Myntra have a lot in common, and all these like technology, marketing, logistics and customer acquisition are the same. All of these can now be shared, inefficiencies removed and everyone can benefit from the economies of scale that will kick in by such mergers."
"Now, Myntra team can focus on bringing top fashion brands to India and launch own fashion labels and better designs, while Flipkart can handle the backend heavy lifting. Also, this reduces unnecessary discounting and bidding for same resources to compete against one another on a 'road to hell', where everyone is betting on being the 'last man standing'."
"I also expect consolidation to happen in some other areas, where there are complementary strengths in team and business models while sharing some common platform. I would not be surprised if categories like baby products, furniture and jewellery ecommerce also follow similar trends."
Rajesh Sawhney, founder, GSF Accelerator:
"The biggest challenge in seed/venture investing in India is lack of exits - especially mid-market M&As and aqui-hire acquisition are hurting the industry. In my view, M&As free up investible capital and human resources to be recycled and put in newer ventures, thus increasing the virtuous cycle of innovation and wealth creation. While Silicon Valley has Google, Facebook, Cisco etc, who are driving M&A and aqui-hires, India needs a few big drivers of these acquisitions desperately. Flipkart can now become one such engine and it is a huge plus for the vibrancy of the Indian tech and startup ecosystem. I hope that we would create four or five such aqui-hire and M&A engines in the near future."
Mukund Mohan, Microsoft Ventures:
"If you look at any sector for that matter, there used to be only one huge winner. Now, the trend is changing. There are now two-three winners in every sector. For instance, in social media there are Facebook, Twitter and LinkedIn, while in global e-commerce, there are e-Bay and Amazon. As we know, Flipkart is an extremely strong business and it has executed it really well. My perspective is that this acquisition is a very good move."
Vijay Kumar Ivaturi, member, Indian Angel Network:
"Flipkart wants to be a horizontal, multi-category and scale player. Hence, it seems like a good strategy to acquire a category player for scale and depth."
Swati Bhargava of couponing site Cashkaro.com:
"Flipkart-Myntra makes a great combination especially from the investors' perspective. It readies an 'Indian answer' to the massive growth companies like Amazon could see in India if FDI in e-commerce is allowed. Such mergers are a global trend and India is likely to see a great e-commerce story in the next few years."
"However, consolidation of top two out of five players is probably not great from a customer perspective. It reduces competition and perhaps incentive for continual improvement. We, however, believe that Flipkart and Myntra are already great brands and have set a high benchmark for the industry, and will live up to the promises that the brands have built upon."
---