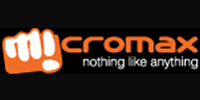 Home grown handset and tablet manufacturer Micromax could expand its offerings to wearable devices and machine-to-machine products in its next phase of growth, according to a The Economic Times report citing Sanjay Kapoor, the newly-appointed chairman of Micromax. He mentioned that the company wants to go beyond just handsets and tablets to other products such as wearable devices and machine-to-machine products.
"The company believes in democratising technology and we don't want to operate at a niche level just for a very small customer base," he said.
Some of the leading players in the space include GOQii, Samsung, GetActive, Nike, Fitbit and Jawbone. Cupertino giant Apple is also planning to launch (https://www.techcircle.in/2014/06/06/apple-to-launch-its-wearable-device-iwatch-in-october/ ) its wearable device iWatch in October this year.
Kapoor also shared that Micromax needs a holistic change to transform from a handset maker to a company that satiates the growing appetite for data.
"It is an obvious fact that data is now the new emerging market. I wanted to focus my energies on creating and building a solid platform which would be able to participate and contribute immensely to this growth area. Micromax is very well positioned to be able to play this role," he said.
---