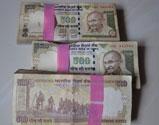 Majority Indian technology startups are offering fat salaries to their employees, which are at par or above the packages offered by traditional organisations, according to a study conducted by VC firm Canaan Partners and global management consultancy Hay Group. As per this research, almost 82 per cent of the startups are paying more than the market average.
Majority of startups surveyed for the study were found to be paying Rs 5 lakh or above per year to junior-level employees, while mid-to-senior level staff get paid Rs 15 lakh and Rs 35 lakh per year, respectively. Ironically, pay packages are cited as one of the primary reasons for attrition in startups, which stand at 17 per cent, while job security is one of the least important reasons for their leaving. Startups use a mix of fixed annual compensation, benefits, and incentives to reward their employees.
The study also reveals that almost 83 per cent of the startups are paying stock options to their top management level employees. An average of 11 per cent of their stock-holding are earmarked for long term incentives.
Almost 55 per cent of the startups in India are using professional networking sites for hiring management-level employees, while middle and junior management roles are hired through recruitment agencies and job portals.
According to Rahul Khanna, managing director of Canaan Partners, Indian startups are trying to create an empowering environment for their employees by maintaining open communication channels, facilitating flexible work timings and engaging employees through fun office activities.
---