Excl: Kyron incubatee Dronna shuts down; startup pivots to launch augmented reality-based time travel portal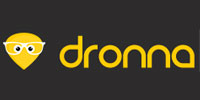 Dronna.com, a personalised search engine created by Bangalore-based Psi Phi Labs Technologies Ltd has shut down, its founder and CEO Vikas Singh told Techcircle.in. The startup has now pivoted and launched an augmented reality-based time travel portal called Timeport, which lets people connect with their friends and relatives in the future.
"We have hibernated the Dronna project for now as we could not raise funding, because it didn't have a direct revenue channel upfront to attract investors. Now, the entire focus has been shifted to Timeport," said Singh.
Launched in July 2012, Dronna.com allowed users to search for information about products and services from the people they trust and get influenced by them so that they can make faster, well-informed purchasing decisions. According to the CEO, the site didn't pick up as expected which eventually led to the shut down. Dronna was incubated at Kyron Accelerator.

"We have been working on Timeport for quite some time. It is basically an augmented reality-based portal that is trying to make the whole time-ravelling experience into the future as real as possible, using fiction and the concept of time travel," Singh explained.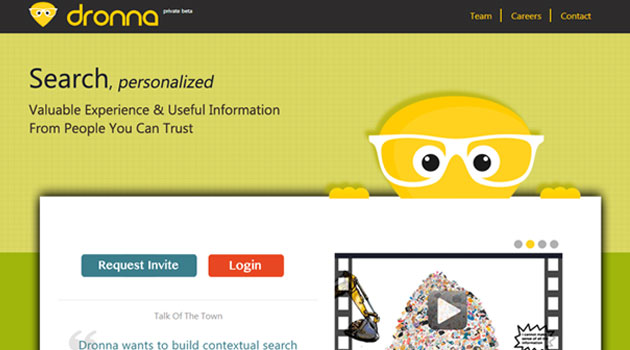 For instance, one can open a portal for his/her mother for her upcoming birthday, which is say six months away from now. If he/she wants to meet his/her mother at a particular place and at a particular date, he/she can choose from the dates and places listed on the site and record a video message for her. The mother will be notified about it on her birthday. Till then, she will have no clue about this. The product, which is currently in public beta has more than 700 users, said Singh.
Prior to setting up Dronna, Singh co-founded IgluLabs, a web solutions firm. He had also worked at companies like McAfee and Infosys in the past. He holds a B Tech degree in Computer Science from JSS Academy of Technical Education in Bangalore.

Recently, Oravel.com, an online short-stay accommodation portal, shut shop. The parent company has now started a branded marketplace for budget hotels, called OYO Rooms.
---