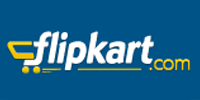 South African media giant Naspers Group injected 543 million South African rand (around $52 million based on forex rates in May) or roughly a quarter of the total $210 million that Flipkart Pvt Ltd raised last month. The company, which is the holding firm of the country's top consumer internet venture Flipkart had previously said it has raised the new round led by DST Global.
Naspers had originally invested a little over $100 million in Flipkart in August 2012 for a 10 per cent stake in the company, valuing it at $1 billion. Last July it had participated in its fundraising worth $360 million where it brought in around $140 million and raised its holding to 16.7 per cent, valuing the company at $1.6 billion.
With the latest investment, the group's holding in Flipkart rose to 17.7 per cent, according to a company disclosure.
The internet and digital media group has put in a total of around $292 million in Flipkart, making it the arguably the biggest backer of the e-com firm in terms of actual quantum of investment. Flipkart has raised $750 million to date.
Given the equity dilution with the Myntra deal, the exact valuation of Flipkart could not be ascertained.
Johannesburg-headquartered Naspers is a leading multinational media group, whose principal operations are in internet platforms (focusing on commerce, communities, content, communication and games), pay-television and the provision of related technologies, and print. The group's operations are located in emerging markets, including South Africa and the rest of Sub-Saharan Africa, China, Latin America, Central and Eastern Europe, Russia and India.
In India it also runs a string of own digital properties through ibiboGroup and had last year acquired Bangalore-based online bus ticket booking company redBus for $100 million.
Naspers-redBus
Naspers Group, through its majority-owned subsidiary MIH India Global Internet Ltd, had acquired 100 per cent stake in Bangalore-based Pilani Soft Labs Pvt Ltd, owner of online bus ticketing portal redBus.in, last year. Naspers owns 80 per cent of MIH India, which gave it 80 per cent effective interest in redBus even as MIH India owns 100 per cent of the bus ticketing firm.
MIH India, which previously ran two set of businesses -- e-commerce and social media properties--  is a joint venture between Naspers and Chinese internet giant Tencent Inc in which the latter owns 20 per cent stake.
In a restructuring last year the social media business was spun out of MIH and Tencent picked 80 per cent in this business with Naspers owning the remaining 20 per cent.
(Edited by Joby Puthuparampil Johnson)
---