Digital magazines store Magzter adds e-books, aims to cross a million books by 2014 end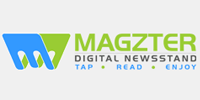 Chennai and US-based Magzter Inc., which owns and operates the digital magazines store Magzter.com has recently launched an e-store for books with about 25,000 books, the company's co-founder and CEO Girish Ramdas told Techcircle.in.
"Launched about four months ago, the books section was earlier available only on Kindle devices. But now the Magzter Orey Click technology makes it very easy for publishers and individual authors to launch e-books that can be read on all devices," said Ramdas.
Magzter's app is available on iOS, Google Play, Windows 8, and the Amazon app store. In addition, Kindle has its own embedded readers too. The company is in the process of incorporating books on its web application as well. Presently, on the web, it is available on its beta site.
Publishers just need to upload their e-books in either e-Pub or PDF formats to launch them across all devices. The company works with publishers on a revenue share basis.
"We will have more than 1 million books by the end of this year mainly in English but a few in various regional languages as well," shared Ramdas.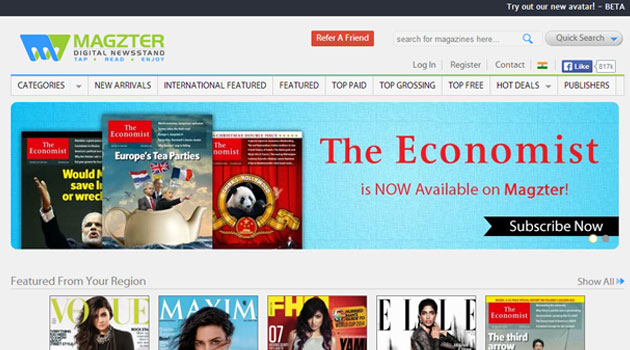 According to a PwC report, globally, digital books and magazines are slated to be a $30 billion market by the end of 2016. Vijayakumar Radhakrishnan, another co-founder of the company had earlier told Techcircle.in that they want to be a digital content superstore by upgrading content from magazines to books, movies, music and even newspapers.
Founded in June 2011 by Ramdas and Radhakrishnan, the company has over 18 million digital consumers, 3,500 magazines and 2,500 books. Magzter is hosted on Amazon's cloud platform. Headquartered in New York, Magzter has its local teams in London, Paris, Barcelona, Hamburg, Amsterdam, Cape Town, Chennai and Singapore and will be soon expanding to other countries. It claims of having a publisher base with magazines from more than 40 countries.
Magzter enables publishers to digitise their publications and sell those to global users. Although the digitisation platform is free for all publishers, there is a 50-50 revenue share on sales. Last year, Magzter had raised $10 million in Series B funding from Singapore Press Holdings Ltd (SPH). Prior to that it raised funding from Kalaari Capital.
Comment(s)