Enterprise solutions firm Druva eyes Singapore & Australia expansion to strengthen its presence in Asia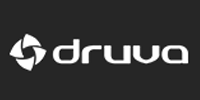 Pune and US-based enterprise backup solutions firm Druva is expanding its footprint to Singapore and Australia by opening up new offices in the region. As of now, about 80 per cent of the company's revenues come from the US market. However, it is now looking to strengthen its presence in Asia to gain a major share of the $1 billion industry.
The startup was founded in Pune but shifted its headquarters to the US (after it received funding from Sequoia Capital) since it believed that the Indian market was not mature enough for its product. As of now, the Asia operations are headquartered in Japan.
Within its existing markets, the company claims that it has expanded the customer base from 2,100 to 3,000 in less than a year. Its clients include big wigs like Dell, PwC and Accenture, among others.
Founded in 2008 by the trio of Jaspreet Singh, Milind Borate and Ramani Kothandaraman, Druva is an enterprise backup solutions firm for mid to large enterprises that have more than 200 users- through its product inSync. The platform is an integrated suite of endpoint data protection and governance solutions that currently safeguard corporate information assets on desktops, laptops, tablets and smartphones in 76 countries. The current team size is 300 employees.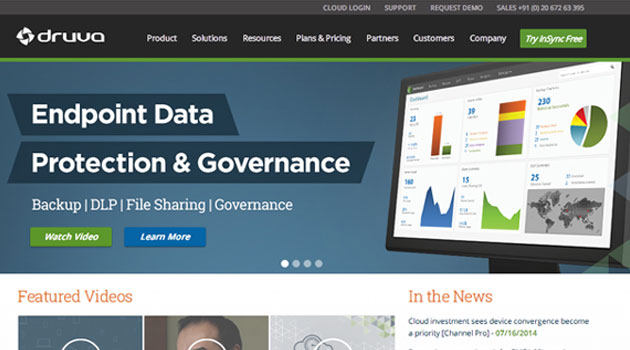 The firm's inSync suite addresses shifting enterprise data protection requirements spurred by mobility, free online file sharing services, changing work habits, and the consumerisation of IT. The suite integrates automated endpoint backup, IT-managed file sharing, encryption and other data loss prevention capabilities, and a centralised audit trail of all data content and movement for governance, compliance, eDiscovery and forensics.
It also creates a master record of all endpoint data that enables end users to access any file remotely, plus easy content recovery in the event of device loss or theft. Besides regional expansion, the company is focusing on innovating to cover information loss gap.
On an average, the company charges $8 per user of an organisation. Typically, its clients have about 500 users and are required to obtain a license for at least a year. Till date, the company has raised $ 42 million in three rounds from leading investors including Tenaya Capital, Sequoia Capital and Nexus Venture Partners.
Comment(s)