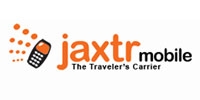 Jaxtr Inc., a social communications venture co-owned by Hotmail.com founder Sabeer Bhatia and Yogesh Patel, has launched a mobile app that enables its users to send text messages and make international calls at lower rates over 3G or Wi-Fi.
According to the firm, both its app and Jaxtr SIM (a global SIM card launched last year for globetrotters) can be used by users alternately depending on weather they are present in a Wi-Fi zone or not. The app enables Jaxtr-to-Jaxtr free calling; Jaxtr-to-other network calling at minimal charges; international texting at lower rates; as well as a free messaging app, along with Jaxtr SIM functionality.
Call rates will automatically drop down when the user enters a Wi-Fi zone, while only minimum data charges will apply. According to Jaxtr, the usage rates are up to 85 per cent less than the existing options. In addition to calling, texting and browsing, advanced features such as voicemail, SMS forwarding and voicemail to e-mail are also included for no additional charge. The app is currently available on Android and iOS operating systems.
"With Jaxtr, there is no need to worry about paying enormous rates just to connect to your loved ones as we provide the best local and international calling rates to enjoy a hassle-free travel," said Amalendu Purandare, head- India operations at Jaxtr.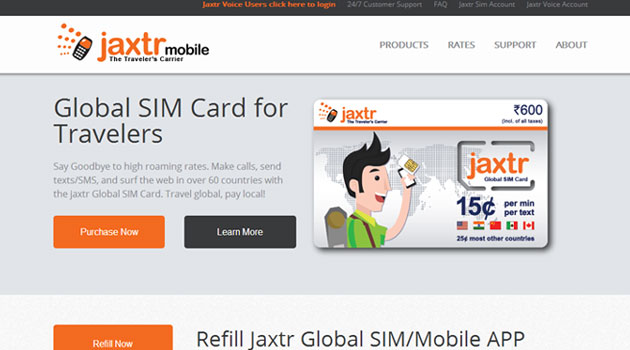 Subscribers can also use their own mobile phone to make calls from a Jaxtr SIM, which works on feature phones as well as on Android, iOS and Blackberry devices. The Jaxtr SIM also offers benefits like a global handy SIM which works as regular micro SIM; auto-refill activation facility; permanent US number; and call forwarding services to any number worldwide with no connection fees.
A single SIM can be used for voice, text and data. The same SIM card can be used in multiple countries, and multiple local numbers are provisioned automatically for each supported country. Usage can be tracked and monitored in real time on Jaxtr's website.
In addition, Jaxtr's users can optionally maintain a permanent number in a country of their choice for a monthly fee, starting at $1 per month.
A user needs not own a Jaxtr SIM to connect over the Jaxtr app. All you need to do is sign-up on the Jaxtr website and select a free Jaxtr local number. You can then contact your friends who are in a free-connect supported country. They, in turn, receive an SMS notification with a local number to call and get in touch with you.
---