Can your employer take control of your Twitter & Facebook IDs? This firm apparently put a clause in the employment contract!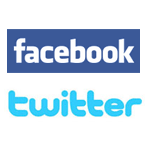 India Inc is still grappling to come to terms with social media networking habit of its employees. While it is commonplace for many companies to block access to such sites in office computers (not particularly ingenious method given that even basic mobile phones now allow users to be connected to personal acquaintances), some are going beyond.
Early this month South-headquartered media house The Hindu reportedly urged its journalists to avoid tweeting or sharing news stories from other competing news publications. Now one of the country's top media giants has gone a step further.
According to a report published by Quartz India earlier on Tuesday, Bennett, Coleman and Co Ltd or BCCL (parent of The Times of India and a host of other publications) has asked its journalist employees not to post any news links on their personal social media accounts from now on. The firm has reportedly made it mandatory to disclose all personal social-media accounts held by the journalists.
As per the report, BCCL sent out printed copies of its employee contracts that also asked journalists to start company-authorised social media accounts or optionally to convert their existing personal accounts to company accounts. BCCL will possess log-in credentials to such accounts and will be free to post any material to the account without journalists' knowledge.
The BCCL clause published along with the Quartz India story reads: "….the posts made by you on User Account shall contain news and other related material and may also contain any personal material and interaction, which we encourage. You shall inform the company about your personal user accounts and the same will be allowed by the company, subject to you refraining from posting any news and other related material on the same. The personal user account shall always belong to you and carried by you in the event of any severance of your contract with the company. At your request, while in employment, your personal user account may be converted into a company User Account. It is specifically agreed that on such conversion, all intellectual property rights in such converted User Account shall be vested in the company."
It continues "…...the company shall be the owner of the access passwords, username and associated email address for the User Account, which shall be used by you on behalf of the company to make posts. The company retains administration rights of the User Account, which shall be made accessible to the company on demand. It is understood that sharing of such details of the User Account shall be an integral part of your contract with the company and shall also be necessary for processing any settlement related to termination of such contract.
The company may upload news or other material on the company User Account through any means, including automated upload streams, at its sole discretion, notwithstanding any termination of your contract with the company..."
This means once an employee agrees to opt for such a clause, BCCL can continue to post content/messages on behalf of him/her - even after they leave the firm.
Satyan Gajwani, CEO of Times Internet Limited (the digital arm of BCCL), tweeted that the Quartz India report is inaccurate and it is based on an old version of the circular.
Repeated attempts to reach out to Gajwani to get clarity on the development and the clauses for the employees, did not bear fruit.
(Edited by Joby Puthuparampil Johnson)
Comment(s)