USAID to support Unitus' India Impact Acceleration Program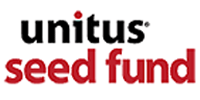 Seed-stage impact investor Unitus Seed Fund has partenered with US Agency for International Development (USAID) for its India Impact Acceleration Program which aims to improve early stage impact startup ecosystem in the country.
The new program seeks to help the startups in three ways -- by increasing entrepreneurial connections facilitated through "startup scouts" operating across India, by working with incubators to help create more "venture capital-ready" startups that target low-income populations, and by offering financial assistance to startups that make use of Unitus' existing Venture Advisor and Catapult Partner networks.
"Our interests and approaches to activating entrepreneurial businesses that address needs of India's low-income population could not be better aligned. We plan to help the lab prove the efficacy of ecosystem interventions in India and then apply those learnings more broadly in South Asia," said Will Poole, co-founder and managing partner at Unitus Seed Fund.
Unitus has recently raised additional $7 million to take its total corpus of India-focused seed fund to $20 million from a clutch of institutional and individual investors . The funds will be invested in startups operating in sectors including healthcare, education, agriculture, skill development/livelihoods, technology and basic necessities.
For USAID, which is a US government sponsored development agency, this partnership is part of its global Partnering to Accelerate Entrepreneurship (PACE) initiative. This initiative aims to catalyse private-sector investment for early-stage enterprises in developing countries.
Through PACE, the US Global Development Lab, a unit of USAID, is partnering with venture capitalists, impact investors and foundations to make it easier for entrepreneurs to use market-based solutions to address critical development challenges.
Over the next three years, USAID will invest up to $10 million in as many as six such public-private partnerships with Unitus' India Impact Acceleration Program being one of them.
Comment(s)