Facebook set to launch improved ad platform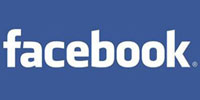 Facebook Inc. is all set to unveil a new advertising platform with an aim to improve the efficiency of online ads, according to a report published by Wall Street Journal. The product is touted to be a reworked version of Atlas Advertiser Suite, an ad management and measurement platform that Facebook had bought from Microsoft Corp last year.
Atlas is basically an online ad serving and measurement service that is used by agencies and advertisers to place ads on websites and then measure their impact. According to experts, it will enable marketers to tap into the right set of customers by figuring out which user saw, interacted or acted upon a particular ad. It will also ensure that marketers are able to buy ads to target Facebook users globally.
The social networking giant currently has 1.5 million advertising customers and its ad business has been witnessing strong growth across all of its geographic presence, Facebook's COO Sheryl Sandberg had told Reuters earlier this year.
The company's mobile advertising revenue grew 151 per cent year on year, and accounted for approximately 62 per cent of its overall ad revenue in the second quarter.
Comment(s)