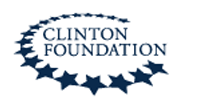 NanoHealth, a provider of managed care services to slum dwellers, founded by Indian School of Business (ISB) alumni, has received $1 million in non-equity seed funding from Clinton Global Initiative (CGI), a foundation established by former US president Bill Clinton, and Hult Prize Foundation.
NanoHealth was set up by five ISB alumni -- Ashish Bondia, Manish Ranjan, Ramanathan Lakshmanan, Aditi Vaish and Pranav Kumar Maranganty. A social enterprise, NanoHealth is specialising in chronic disease management that provides managed care services to slum dwellers at their doorsteps by creating local health networks.
It is creating a network of community health workers known as Saathi and equipping them with a diagnostic device called Doc-in-a-Box. NanoHealth has also received support from Telangana government to implement its business plan. It recently partnered with GVK Biosciences' proprietary HEART (Health Emphasized Analytical and Reporting Tool), a cloud-based healthcare analytics framework with multiple applications including the multilingual disease management application.
Founded in 2005, CGI convenes global leaders to create and implement innovative solutions to pressing challenges. It has brought together more than 180 heads of state, 20 Nobel Prize laureates, and hundreds of leading CEOs, heads of foundations and NGOs, and major philanthropists. To date, members of the CGI community have made more than 2,900 commitments to action, which have improved the lives of over 430 million people in more than 180 countries.
Hult is a startup accelerator for budding young social entrepreneurs emerging from the world's universities. The objective of the HULT Prize is for teams to design a social enterprise. 'Solving non-communicable diseases in the urban slums' was the challenge for participants this year. All teams had to propose solutions which would impact at least 25 million people in urban and semi urban areas.
The ISB group competed against teams from the US, Latin America, the Middle East and China to win the funding.
---