​​Nasscom to set up incubation centre in Visakhapatnam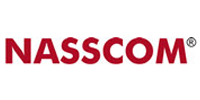 IT industry body National Association of Software and Services Companies (Nasscom) plans to set up an incubation centre in Visakhapatnam. According to a Nasscom official, the 20,000 square feet office is being set up in collaboration with the Andhra Pradesh government.
The development was first reported by The Hindu Business Line.
Last month, Nasscom announced that it was setting up a 50,000 square feet startup warehouse called 'NextGen' in association with the Karnataka government. It already has a functional 10,000 sq feet warehouse in Bangalore, which it claims has resulted in 28 startups creating more than 100 jobs and bringing in $1 million of investment.
These warehouses offer technology entrepreneurs a hub to work on innovative ideas. The entrepreneurs also get mentored and funded by venture capitalists. With the new announcement, it seems that the IT industry body is on a massive expansion spree to boost technology startup ecosystem in the country.
Early last year, Nasscom had also started an initiative called 10,000 Startups, aimed at incubating, funding and supporting 10,000 technology startups in the country over the next ten years. Indian Angel Network, Google, Microsoft and Verisign are some of the partners in the programme.
Comment(s)