Nexus Venture Partners deepens seed programme to IITs to foster entrepreneurship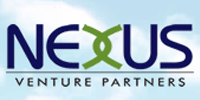 Venture capital firm Nexus Venture Partners has announced the extension of its seed program to the Indian Institute of Technology (IITs) wherein it will facilitate tie-ups with co-working spaces, offer mentoring and funding to startups evolving from the institute.
The seed program will be launched for current students and recent alumni of IIT Mumbai and will be extended to other IITs in the future. According to VC firm, such a move will foster entrepreneurship among engineering students and help them build and scale their ideas.
"Nexus has been conducting interactive programs at IITs for the past couple of years and we felt that students have innovative ideas but need support to help build companies. The Nexus Seed Program will bridge this gap in order to encourage the entrepreneurial ecosystem," said Suvir Sujan, co-founder and MD, Nexus Venture Partners.
The VC firm has already funded a number of companies comprising of IIT alumni including Snapdeal, Netmagic, Housing, Sedemac, Tinyowl, Zlemma, FunctionSpace, Unicommerce and Shopclues.com. With offices in India and the Silicon Valley, Nexus has over $600 million under management and an active portfolio of over 50 companies across technology, internet, media, consumer, and business services sectors.
Comment(s)