Facebook introduces 'safety check' tool for disaster management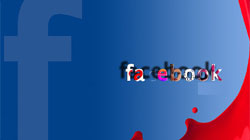 Social networking giant Facebook has introduced a 'safety check' tool that will help user's family and friends know whether they are safe during major disasters. It will also allow users to check on others in the affected area and mark their friends as safe.
"Only your friends will see your safety status and the comments you share," read an official Facebook blog post. According to the company, when the tool is activated after a natural disaster, and if the user is in the affected area, he will receive a Facebook notification asking whether he/she is safe.
The safety check tool will determine the user's location by looking at the city they have listed in their profile, their last location (if they had opted in to the 'Nearby Friends' product), and the city from where they were using the internet. And if the website gets the location wrong, users can always mark that they are outside the affected area.
According to Japanese Red Cross, during the 2011 earthquake and tsunami, more than 12.5 million people were affected in Japan, and more than 400,000 people were evacuated.
"During that crisis we saw how people used technology and social media to stay connected with those they cared about. Unfortunately, these kinds of disasters happen all too frequently," said Facebook, adding that its engineers in Japan took the first step toward creating a product to improve the experience of reconnecting with others after a disaster. They built the 'Disaster Message Board', and launched a test of the tool a year later to an overwhelming response.
"These events have taught us a lot about how people use Facebook during disasters and we were personally inspired to continue work on the Disaster Message Board to incorporate what we've learned. This project soon became safety check, which will be available globally on Android, iOS, feature phones and desktop," the company added.
Comment(s)