Naukri.com parent Info Edge's revenue up 19.4%, profit flat in Q2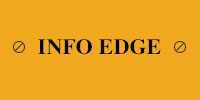 Info Edge (India) Ltd, which runs a slew of internet properties, including Naukri, 99acres, Jeevansathi and Shiksha has, reported net profit of Rs 33.2 crore for the quarter ended September 30, 2014, the same as the corresponding period last year even as net revenues climbed 19.4 per cent to Rs 147.5 crore.
Sequentially, the firm's revenues barely increased from Rs 144.9 crore in the three months ended June 30, while net profit declined from Rs 39.8 crore.
These are standalone numbers and do not include financials of sites such as Meritnation and Zomato run by its subsidiaries.
Spike in ad & marketing costs besides rise in costs due to employee benefit expenses ate into its EBITDA which led to disappointing profit numbers.
Last month the firm raised Rs 750 crore ($125 million) through a qualified institutional placement (QIP), which is largely to be used to invest in 99acres.com.
The firm also announced changes to its board where Chintan Thakkar, CFO of the firm, has been inducted. Early this year, Info Edge co-founder and CFO Ambarish Raghuvanshi had resigned and was replaced by Thakkar.
Meanwhile, angel investor and VC firm Helion's Ashish Gupta, an independent director resigned from the board, though he will continue to work with the company in an advisory role. He has been replaced by Sharad Malik.
Comment(s)