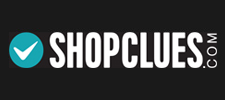 The Delhi High Court has restrained an online retailer from using the name of L'oreal to sell or supply any goods on any website or in any other manner on the cosmetics company's plea alleging counterfeit products having its trademark were being sold by the merchant.
Justice G S Sistani passed the interim order on the civil suit filed by L'oreal which has alleged that products bearing its trademark were being sold by online retailer, Brandworld, on a shopping website - www.ShopClues.Com.
The court restrained the retailer and any one associated with from "using, manufacturing, marketing, purveying, supplying, selling, soliciting, exporting, displaying, advertising on the online market place through the website www.ShopClues.Com, or any other mode with respect to the impugned trade mark L'oreal and L'oreal formative trade mark."
It passed the order saying it was "a fit case for grant of ex-parte ad interim injunction" since if no such direction is issued, the company "will suffer irreparable loss".
The court also issued summons and notice to the retailer in the matter and listed the suit for further hearing on December 15.
The cosmetics and beauty company based in Paris, France, has alleged in its plea that when it had come to know "that counterfeit products were being sold by the defendant (Brandworld) on the internet", it had purchased the same and sent them for verification and comparison with its own goods.
As per the report received by it, "the goods/products were found to be counterfeit", the company had contended.
L'oreal has submitted in its civil suit that it has been using the mark "L'oreal" since 1910 and the trademark is registered in all the major countries of the world.
It has also submitted that under the said trademark it has built up and acquired immense goodwill and reputation which would be damaged if the retailer was allowed to sell the alleged counterfeit goods.
---