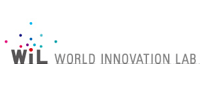 Green House Ventures (GHV), a startup accelerator launched by Vikram Upadhyaya, a serial entrepreneur and member of Indian Angel Network, has partnered with Japanese VC fund, World Innovation Lab (WiL), to help Indian startups go global after graduating from the accelerator programme. In addition to providing resources and connections to expand globally, WiL may also provide growth capital to startups with a global appeal and disruptive potential.
"Our mission is to help startups get to Series A funding faster. We needed a partner with the ability to fund multiple rounds of investments through different stages as well as the deep connections and infrastructure to take our startups to global markets," said Upadhyaya.
Gen Isayama co-founder & CEO of WiL, and Masataka Matsumoto, co-founder & general partner of WiL, will join as mentors of GHV.
"India is a large and exciting market that we had to be in, but we waited for the right partner. With GHV there was a match of mission," said Isayama. "Our approach is to shrink the time taken from concept to global markets, and GHV was an obvious choice," he added.
GHV accelerator programme is designed to guide startups through the early-stage and to prepare them for Series A funding. The accelerator programme is supported by several VCs, serial entrepreneurs and industry mentors that include Rehan Yar Khan of Orios Ventures, Mukul Singhal of SAIF Partners, GoDaddy India CEO Rajiv Sodhi, Sunil Goyal of YourNest Fund, Manish Singhal of LetsVenture, Pradeep Gupta of CyberMedia, Manish Vij of Smile Vun Group and Shailesh Singh of Seedfund.
GHV is planning to on-board 25 startups by early 2017. Each startup will receive up to $100,000 in sustainability funding at the beginning of the programme, in addition to an opportunity to showcase its product to Japanese institutional investors.
"Every startup attached with the accelerator will not only get a better chance at Series A funding from WiL, but will also get an opportunity to be exposed to international markets. Also, once calibrated, we intend to replicate the model of this partnership, across the globe," said Anurag Kapoor, MD of GHV.
Based out of Tokyo and Silicon Valley, WiL backs startups with a global appeal and disruptive potential. The VC fund typically invests between $5M and $30M in mid-to-late stage startups in the US and Japan through multiple rounds of investments. Its portfolio companies include Mercari, Toreta, gumi, Survios, Nuzzel, RakSul, TriFort and Exys.
---