Unitus Seed Fund appoints 'startup scouts' to find investment opportunities in Jaipur, Bhubaneswar, Lucknow and others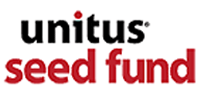 Seed-stage impact investor Unitus Seed Fund has appointed 'startup scouts' to actively participate in the local startup community and develop partnerships with other local investors, angel groups, entrepreneur groups, business incubators/accelerators, higher education institutions across India.
"We were excited about the entrepreneurial talent and emerging startup ecosystems we found, that we've decided to set up a presence in multiple regions to tap into this opportunity as part of our India Impact Acceleration Program (IIAP)," said Srikrishna Ramamoorthy, partner, Unitus Seed Fund.
To date, it has appointed these scouts in seven cities including Chennai, Mumbai, Lucknow, Jaipur, Delhi, Hyderabad, and Bhubaneswar.
Unitus had earlier conducted nine city road show across India to research investing opportunities in other regions. It had also partnered with US Agency for International Development (USAID) to help the startups increase entrepreneurial connections facilitated through "startup scouts" operating across India, by working with incubators to help create more venture capital-ready startups, and by offering financial assistance to startups that make use of Unitus' existing Venture Advisor and Catapult Partner networks.
Unitus Seed Fund is a part of the Unitus Group, a financial services group operating in multiple emerging markets since 2000. It recently raised additional $7 million to take its total corpus of India-focused seed fund to $20 million from a clutch of institutional and individual investors. The money will be invested in startups operating in sectors including healthcare, education, agriculture, skill development/livelihoods, technology and basic necessities.
In India, it has backed ventures like m-commerce platform for grocery retailers Jiffstore, online marketplace for healthcare services Medypal and dental chain Smile Merchants, Laundry Project.
Comment(s)