Google introduces international voice calls from Hangouts in India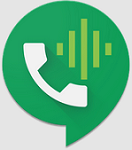 Search giant Google has introduced international voice calls from Hangouts in India. With the feature, users will now be able to make voice calls to phone numbers outside of India from Hangouts on the web (from Hangouts in Gmail), Android and iOS platforms.
"It's always free to call other Hangouts users, it's free to call numbers in the US and Canada, and the international rates are really low," read an official company blog post.
While most calls to the US and Canada are free (from all countries where Hangouts calling is available), a few US and Canadian destinations will cost $0.01 per minute. Calling isn't available from some countries, such as Mexico and Argentina.
For the rest of 2014, the first minute of most calls to 25 countries (including India) are free, and callers be charged for each minute after. However, to receive the first minute of your call free, you need to add calling credit (minimum amount is $10) to your Google account. You will also have to make one call at a time. If you try to make more than one call at the same time through Hangouts, only one of them will get the first minute free.
If you have a Google Voice number, it will appear on the recipient's caller ID. If you haven't set up a Google Voice number, a generic number will appear to the person you are calling.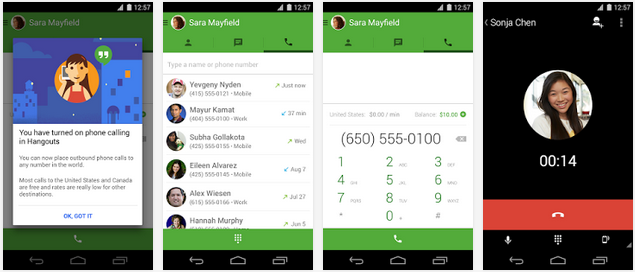 Note that to get started on Android, you will need to install the Hangouts Dialer to turn on voice calls. On iOS and the web, voice calls are available as of now. Google had first added the free voice calling feature to its Hangouts app in September this year.
Introduced back in 2011, Hangout enables Google+ users to send messages or do live video chat among themselves. The feature was first launched only for PCs but was later added to mobile phones as well. Hangouts can also be used for public broadcast with 'Hangouts On Air'. Users can do this by starting a normal hangout, then choosing the option to broadcast and record their session. Once they are On Air, other people can join their hangout and anyone can watch their live broadcast.
Note that services like Microsoft-owned Skype and Viber already offer a mix of free and paid voice calling. Mobile messaging app WhatsApp had earlier announced that it would launch its voice calling service in the second quarter of 2014. However, it is still working on the same, and should launch the service early next year.
Comment(s)