Twitter plans to set up office in Hong Kong next year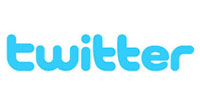 Social networking giant Twitter Inc. plans to set up an office in Hong Kong with an aim to tap advertising revenue from fast growing Chinese firms, a senior executive of the company said in an interview with The Wall Street Journal.
The office, which is likely to be opened in the first quarter of 2015, will mainly have a sales department, said Shailesh Rao, Twitter's VP for Asia-Pacific, the Americas and emerging markets. This office will be headed by Peter Greenberger, Twitter's Singapore-based director of sales for emerging markets.
An email sent to the company by Techcircle.in did not immediately elicit a response.
"The main focus of the office will be sales. Building sales capability to work with agencies and advertisers domestically in Hong Kong and Taiwan, and those Chinese advertisers looking to go global," the report quoted Rao.
Twitter, along with other social media platforms such as Facebook, has been blocked in China since 2009 amid concerns of protests. The blocking happened under the country's policy of internet censorship. The country is already home to offices of Facebook and Google.
When asked if this is Twitter's eagerness to enter into the Chinese market if the government lifts its restriction, Rao said, "We would love to have Twitter reach people everywhere in the world including China. Unfortunately, we can't. That's not our choice. We don't control that decision."
Twitter's third quarter revenue more than doubled to $361 million an year after its initial public offering. The company is yet to make profits.
Comment(s)