InMobi in numbers: Close to 138B ad impressions reaching 872M users a month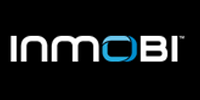 Bangalore- and San Francisco-based InMobi claims that its mobile ad network is reaching 872 million active users per month across 200 countries via mobile devices. This is an increase of close to 15 per cent from 759 million active users per month across 165 countries as of December last year. In terms of global reach, the firm is second only to social networking giant Facebook.
InMobi also claims that it receives over 4.8 billion ad requests on a daily basis, up from 4 billion in December 2013. It is currently serving nearly 138 billion ad impressions every month.
"Today, mobile advertising is all about catering to an 'always-on' user. As users begin to take decisions in real time, the concept of immediacy and moment marketing at that precise instance becomes critical to influence his/her decisions. Our investments in data sciences and technology have resulted in better understanding of our users," said Atul Satija, VP - revenue and operations at InMobi.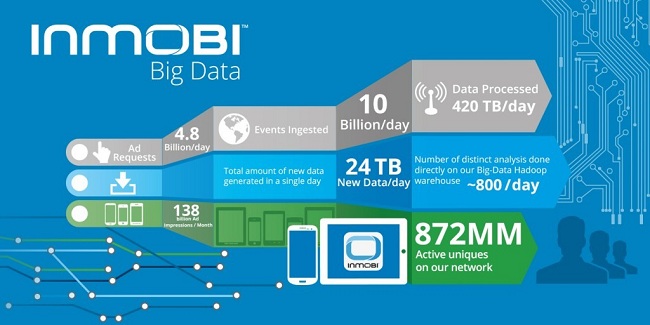 According to the company, mobile brings an entirely new set of data and signals (like the weather, consumer's location, etc.) to marketers. InMobi's decision sciences enable creation of Consumer Experience Profiles, which brings together a clear understanding of consumer preferences and how they vary across moments. It further claims that its Geo Context Targeting service showed a two-fold increase in click through rates (CTRs) on campaigns.
Set up in 2007, InMobi's platform enables brands, publishers and developers to engage with global consumers through mobile advertising. The company is backed by investors such as SoftBank Corp, Kleiner Perkins Caufield & Byers and Sherpalo Ventures. In 2011, it had struck what was at that time the largest deal in the mobile internet space in India with $200 million commitment from Japan's SoftBank. The company has offices in India, the UK and the US, as well as in other global locations.
It currently employs over 800 people and had expanded its footprint into the rest of Asia, Europe and Australia.
In Sept this year, InMobi had partnered with NDTV Convergence, the digital arm of national broadcaster NDTV Limited, to offer native ads on mobile. Under this partnership, NDTV will be able to offer innovative ad units native to its news content to its consumers on their mobile handsets. Prior to that, InMobi had partnered with US-based Rubicon Project for native mobile ad exchange to automate the process of buying and selling mobile native ads at an unprecedented global scale.
Earlier this year, InMobi had launched a new platform, which enables brands/advertisers to enhance video ads by introducing clickable windows and call-to-action buttons to increase the interaction rate.
Comment(s)