Uber ties up with financiers & auto manufacturers to launch vehicle financing program for Indian taxi drivers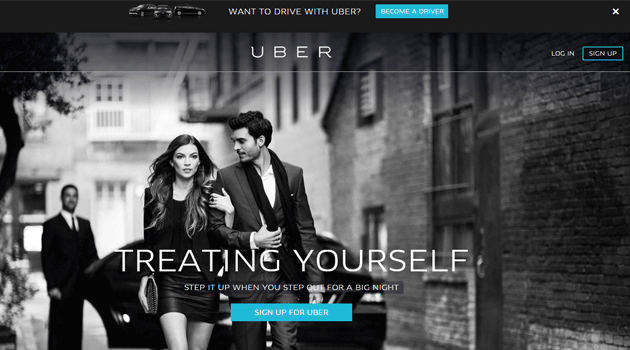 US-headquartered global online car hire services Uber Technologies Inc., which has operations in more than 120 cities across the globe including 10 in India, has partnered with financial services firms and auto manufacturers to launch its vehicle financing program for Indian taxi drivers.
Apart from partnering with lending companies such as Shriram Finance, AU Financiers and Toyota Financial Services, Uber has also worked out exclusive discounts on vehicles with auto companies like Mahindra, Maruti Suzuki, Tata Motors, and Toyota.
According to the company, with this programme, drivers can own a car in just a couple of days, starting at a down payment of Rs 60,000.
"With vehicle financing, Uber takes a large step forward in its endeavour to create entrepreneurs in every section of society. We have now empowered individuals and have created an ecosystem that will enable hundreds of thousands of Indians to become new business owners," the company said in its blog.
India is the first country in Asia and second country outside the US where Uber is rolling out vehicle financing for partner drivers, highlighting India's strategic importance in the company's worldwide footprint. However, it is not the first company to take such an initiative. Its biggest rivals in the country including Ola Cabs and Meru Cabs have also been helping drivers get cars on cheap down payments.
"The association with Uber will facilitate us to expand our passenger car financing business. The pact is a win-win deal for all the parties involved," said Umesh Revankar, MD and CEO, Shriram Transport Finance.
"Uber ensures enough business to these drivers so that their vehicles are fully utilised, thus assuring us of our EMI payments," he added.
Uber does not own taxis, instead provides a technology platform to link taxi drivers with end customers. The company had started its India expansion in October last year with a launch in Bangalore, and is currently present in 10 cities in the country.
According to a report in Financial Times, Uber is in early talks with investors to raise at least $1 billion in fresh funding. The company had recently raised $1.2 billion.
Comment(s)