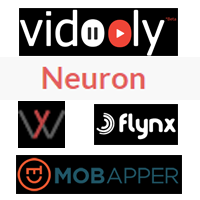 Times Internet Ltd's (TIL) startup incubator TLabs has disclosed the names of the five startups picked for its sixth batch that commenced in September this year. The startups come from sectors like marketing & analytics, Big Data, mobile etc. With the current batch, TLabs has taken its portfolio count to 36 startups.
TLabs said in a statement that it has raised the valuation of each startup to Rs 1.5 crore, and will invest 12 lakh in each startup, starting this batch. Previously, the incubator invested Rs 10 lakh each in its portfolio companies.
Here is a quick look at the six startups:
Vidooly : It is a YouTube marketing & analytics suite for content creators, brands & MCNs (multi-channel networks) that helps them grow their channel, build audience base and earn more revenue organically.
Wibe : Using this solution, users can watch videos relevant to the content they are reading on any website. It is currently offered as a browser extension compatible with all popular websites such as Google, Wikipedia and Amazon.
Neuron : It is a Big Data solution that examines a brand's social presence (Facebook, Instagram, Twitter & Pinterest), picks up users who are interested in its products, and then figures out its potential customers.
Flynx: It is a browser for mobile browsing that doesn't obstruct current workflow and helps multitask.
Mobapper : It helps web publishers to optimise their websites for mobile experience by creating native mobile apps. It also creates native apps for iOS, Android, Windows and Blackberry platforms on the fly.
---