MakeMyTrip goes vernacular on mobile, to add 4 new languages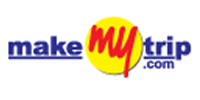 Online travel agent MakeMyTrip.com is expanding its presence on mobile platform by bringing in apps in vernacular languages like Gujarati, Tamil and Telugu.
The company, which launched its Hindi app today, plans to add four more languages including Gujarati, Tamil, Telugu and Malayalam in the first half of next year.
The move will benefit over 78 crore people in the country, which speak these five languages and comprise about 62.7 per cent of India's population.
"MakeMyTrip travel apps have crossed more than four million app downloads across mobile platforms -- Android, iPhone, Windows and Blackberry," MakeMyTrip.com Head (mobile products) Pranav Bhasin told PTI.
Unlike other apps with limited functionality, MakeMyTrip travel apps enable searching, booking and payment for domestic and international flight tickets, hotels and bus tickets, he added.
Buoyed by strong growth in internet consumption on mobile devices, the number of people online in India stood at 278 million at the end of October this year. Of this, 159 million are estimated to be mobile Internet users.
"Starting this year, we have seen a lot of traction coming from tier II and III cities on mobile. Also, next year, smartphone sales are expected to exceed English speaking population. These are some factors that prompted us to bring in a Hindi app and we will expand that to other languages as well," Bhasin said.
Comment(s)