Facebook's FBStart programme selects price comparison app PriceTree for up to $20K funding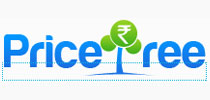 Social networking giant Facebook Inc. has selected price comparison app PriceTree.com for its FBStart programme designed to help early-stage mobile startups build and grow their apps, according to its founder Vikash Rathee.
PriceTree will get up to $20,000 in funding as part of the programme. In addition, the startup will get an opportunity to promote its app to the right audience on Facebook and its 20 network platforms, besides getting direct access to the Facebook team.
The app was launched in July this year by Rathee, who is currently assistant manager (data and analytics) at Xerox India.

PriceTree is a shopping comparison app for shoppers and retailers to find the best price across stores in India. The site claims to have 5 million products listed on its platform from over 2,000 stores.
The site also offers a 'price intelligence solution' for retailers to monitor changes in prices at their competitors round the clock which will help them find the right price opportunities. For instance, the system alerts a retailer when an item goes out of stock at one of its main competitors or all competitors. The tool also enables retailers to monitor competitors' prices to optimise pricing strategies and increase revenue. Retailers can also see the price trend at competitors.
FbStart is a new programme from Facebook that offers a package of free tools and services designed to help early-stage startups build and grow their mobile apps. The startups will also get access to an exclusive community of its developers, worldwide events and mentorship from the social networking giant. Any developer who has launched a working mobile app in the Apple or Google Play app stores is eligible to apply for FbStart.

---