TLabs expands its accelerator programme to Bangalore, to offer $50K to each startup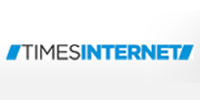 Times Internet Ltd's tech startup accelerator TLabs has announced its expansion to Bangalore. The accelerator, which is currently based out of Delhi/NCR, has also increased the amount of capital it will invest in each startup to $50,000.
In addition, the programme will allow startups to syndicate the first round of funding with TLabs being a lead investor. It has also increased the valuation offered to each incubatee startup to Rs 3.5-4 crore.
"TLabs has always been a startup, learning and evolving its business model. We are entrepreneur-friendly, and we want to work with world-class teams to build the next big business together. With the expansion and funding increase, we can work with more evolved startups, and we can offer them more help to reach their goals," said Abhishek Gupta, head of TLabs.
Over the last three years, TLabs has had six batches and 36 total startups, of which over 60 per cent of startups have raised on average $450,000 in follow-on funding. TLabs claims to have a community of more than 300 founders and employees.
"In the last three years, we have helped 36 new companies get formed and chase their dream. As we look forward, we want to play a larger part in creating 'Digital India', and we want to enable more entrepreneurs to drive the digital revolution," said Satyan Gajwani, CEO of Times Internet.
(Edited by Joby Puthuparampil Johnson)
Comment(s)